Islamic extremists also targeting Pirs alongside free-thinkers
5 pirs killed since Dec 2013
Besides free-thinkers, pirs (religious instructors) became targets of Islamic extremists in recent months.
The style of murder of former chairman of Power Development Board (PDB) and a religious leader or Pir Khijir Khan yesterday is similar to that of four other pirs in the recent past. Islamic extremists were largely blamed for these incidents.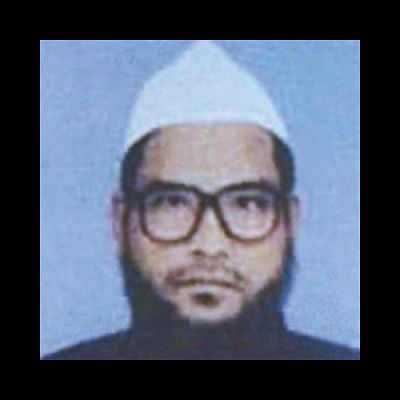 Khijir Khan ran a Khanka Sharif (house of a religious leader) at his six storey residence in Maddhya Badda of the city. A group of around 10 killers slaughtered Khijir with machete. Family claimed the killers took some gold ornaments, a mobile phone and a tablet pc from the house. 
Slaughtering is the most common technique used by Islamic extremists. All except one of the previous four killings were done in this same way.
The Daily Star found that between December 2013 and this month, five pirs and six of their family members and assistants were murdered by assailants.
Before these incidents, the last notable incidents were in January and May 2004 when two bomb attacks at Hajrat Shahjalal Shrine in Sylhet left five killed and scores injured.
Family members of some of these victims said that those opposing the victims' religious views were connected with these murders.
This means extremists are not only targeting secular and free-thinking people or secular events like Pahela Baishakh, or foreigners, but also religious leaders whose ideologies they do not agree with.
On September 28, Italian citizen Cesare Tavella was killed in Dhaka's diplomatic zone and, five days later, Japanese Hoshi Kunio was gunned down in similar fashion in Rangpur. While an American militant watchdog named SITE Intelligence Group has said that militant outfit Islamic State (IS) had claimed the responsibility of the murders, it could not be verified yet.
Earlier on September 7, assailants shot to death a pir in his sleep in Vorotpur of Pabna. Police suspect that feud over the leadership of his religious group 'Darbar-e-Resalat Naqshbandi Mozaddedia Tarikat' could be the reason behind the murder.
On September 5, unknown assailants slit the throat of a pir named Rahmat Ullah (60) along with an attendant inside his shrine in Chittagong. He was known as 'Lyangta Fakir' for remaining naked most of the time – a style certainly not liked by extremists.
In August 29, 2014, the chief imam of the Supreme Court mosque Shiekh Nurul Islam Faruqi was slaughtered at his Rajabazar house by 10 unidentified assailants. Family members alleged that those opposing his religious views were involved.
And in December 22, 2013, assailants slit the throats of six people, including a pir and his son at his Gopibag house in Dhaka. Family members again alleged that those opposing the pir's views were involved in the crime.