Indian held with gold worth Tk 60 lakh in Benapole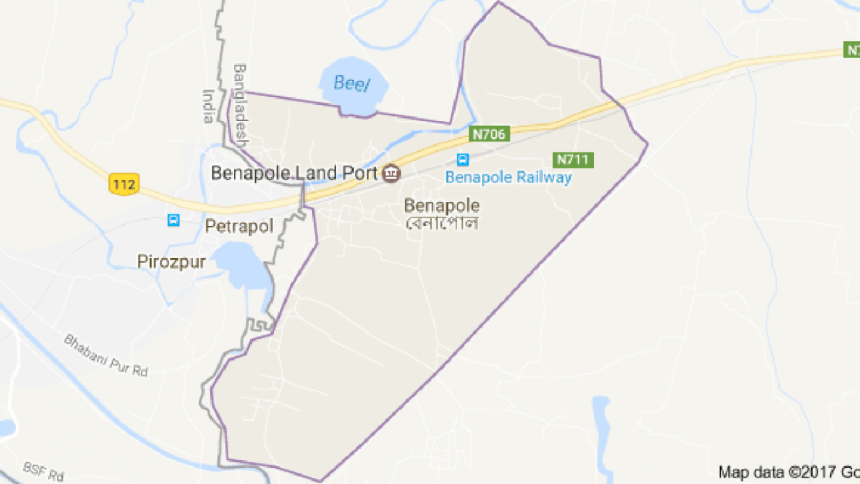 An Indian national and another were held at Benapole land port today with 11 pieces of smuggled gold bars inside their rectum.

The arrestees were identified as Anjan Saha, 30, from Kolkata, and Lavlu Bepari, 25, from Sariatpur, our Benapole correspondent reports.

Customs official challenged and frisked them upon definite intelligence. The gold bars were first detected in a scanner. They then pushed out 11 pieces of gold bars, worth around Tk 60 lakh.

Both were detained. The gold bars were seized and deposited to Benapole customs godown. A case was also filed with Benapole Port Police station in this regard.