India court orders repatriation of Nur Hossain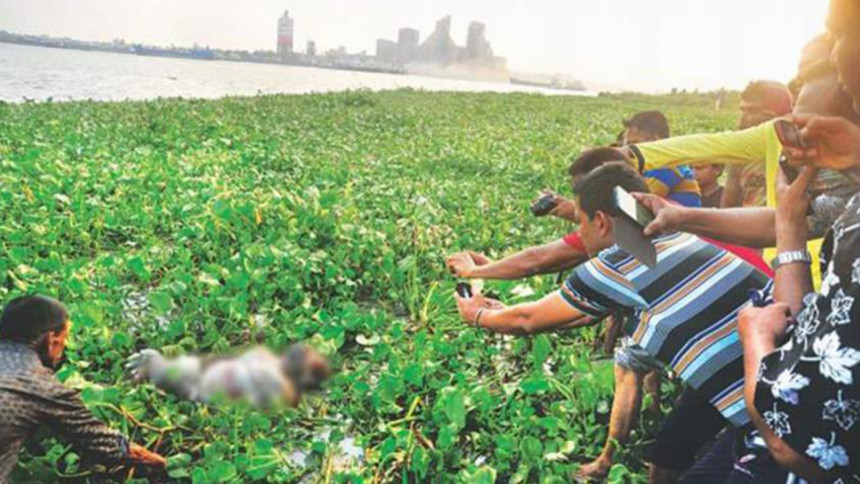 A court in West Bengal today ordered that Bangladeshi national Nur Hossain, the prime accused in the sensational murder case of seven persons in Narayanganj, be sent back home to face trial.
The order was pronounced by Sandipan Chakrabarty, Additional Chief Judicial Magistrate of Barasat Court in North 24 Parganas district adjoining Kolkata.
Chakrabarty asked the authorities to comply with his order within December 16, reports our New Delhi correspondent.
West Bengal Public prosecutor Bikash Ranjan Dey told The Daily Star over phone that the Bangladesh government had requested the Indian government to hand over Hossain to them as he was accused of murder in his country.
"The magistrate has allowed withdrawal of all charges against him so that he can be sent back to Bangladesh," he said.
Contacted, Home Minister Asaduzzaman Khan Kamal told The Daily Star that the government has taken all necessary steps to bring him back to Bangladesh. 
Hossain, who fled to India after the murder, was arrested in Kolkata on June 14 last year as he was found staying in India without valid documents.
He was charged in the court on twin counts of illegal entry into India and trespassing.
Chakrabarty said the ACJM accepted the prosecution's plea for withdrawal of the case of illegal trespass filed against Nur Hossain.
The court order today came after the Indian home ministry had accepted a request from the Bangladesh government to send Hossain back home to face trial in the murder case.
In view of the request, the ministry had decided to withdraw the cases of illegal entry against Nur Hossain.
"We are waiting for the formal court order which was passed today and then take a decision as to how to send Hossain back," said a senior home ministry official here.
He said a decision has to be taken whether Hossain would be deported as an illegal entrant or sent back under extradition treaty between India and Bangladesh, after carefully analysing the legal implications.
Hossain, a former Awami League leader, has been charged with masterminding the murder of his party rival Nazrul Islam, lawyer Chandan Sarkar, and five others in Narayanganj in April 2014.
These seven were abducted on April 27 last year. Later, their bodies were found floating in Shitalakkhya river.