Nahid avoids entering HSC exam hall
The public exams begin today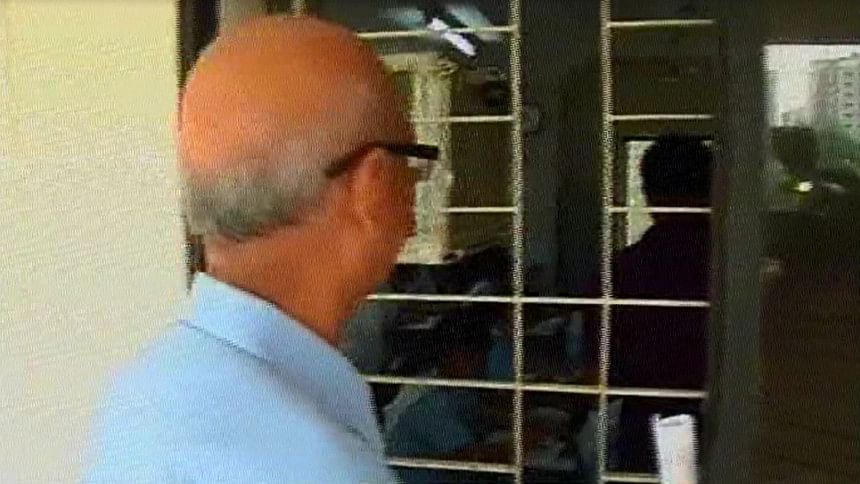 Amid previous controversies and considering the state of mind of the candidates, Education Minister Nurul Islam Nahid today avoided entering any exam hall on the first day of the Higher Secondary Certificate (HSC) examination.
"I don't want to disturb the students since I am accompanied by many officials and media people," the minister told reporters outside the exam venue at Shiddheshwari Girls College centre in Dhaka around 10:00am.
The minister enquired the principal about the examinations standing on the balcony.
Replying to a question, he said, "We don't want to hold the exam for an extended period of time. The HSC examinations should end within five to six days," he said adding that the process is underway.
Over 12.18 lakh candidates under eight general education boards, Madrasah Education Board and Bangladesh Technical Education Board are appearing for the examination this year.
The examinations will end on June 9 while the practical tests will be held from June 11 to June 20.
This year, some 1,218,628 students from 8,533 educational institutions have registered for the exams.
Of them, 1,020,109 students will sit for the HSC exams, while 91,591 will appear in Alim (higher secondary level of madrasa) examinations, 102,132 in the technical education, and some 4,796 students in Diploma in Business Studies examinations.
Some 654,114 male and 564,514 female examinees will appear in the HSC and equivalent examinations at 2,452 centres.
Apart from 2,452 centres in Bangladesh, the exams are also being held in seven overseas centres where 262 students will take part.
This year, 11 more papers under six subjects have been included in the newly introduced creative question system for the examinations.
Physically challenged students are given 20 minutes extra time while autistic ones get 30 minutes.