Hoshi murder: BNP man sent to jail, 2 bank employees freed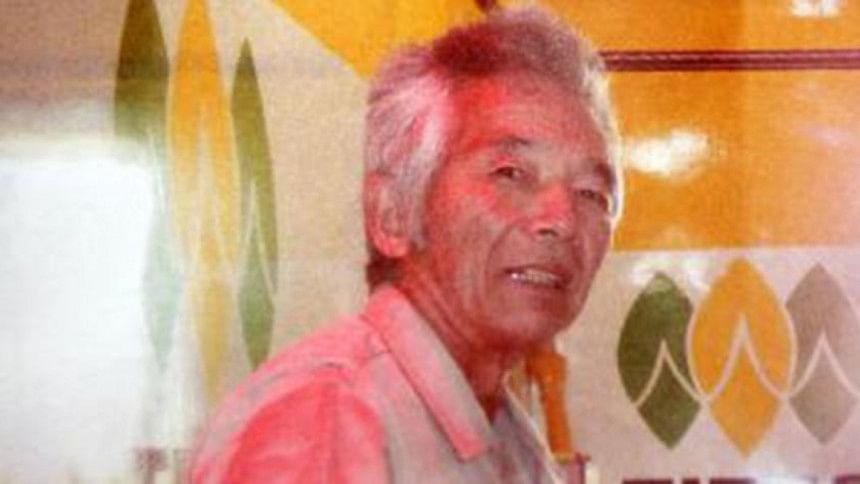 A Rangpur court today cancelled police remand of a local BNP leader, who was arrested in connection with the murder of Japanese national Kunio Hoshi, and sent him to jail.
Also today, police freed two employees of a private bank, who were detained yesterday from Rajshahi over Hoshi murder.
Motorbike-riding gunmen killed Hoshi, 66, near his agriculture project in Kaunia Upazila of Rangpur district on October 3, just five days into the murder of Italian national Cesare Tavella, 50, in Dhaka's diplomatic zone in similar fashion.
Police have so far arrested two and detained 10, but have failed to find any clue to Hoshi's killing.
On October 6, a court in Rangpur placed Rashed-un-Nabi Khan Biplob, a member of BNP's Rangpur city unit, and Humayun Kabir Hira, a friend of Hoshi, on 10-days remand. While disclosing their arrest, police had claimed to have made a "major breakthrough" in the case.   
But on completion of three day's remand, police on Friday night produced Biplob before the court of Senior Judicial Magistrate Abu Taleb, our Rangpur correspondent reports quoting Abdur Razzak, Rangpur superintendent of police.
Biplob's remand order was cancelled as the law enforcers did not need him for questioning anymore, his lawyer Aftab Uddin told The Daily Star.
Meanwhile, two private bank employees – Shahriar and Nahid – work with a Brac Bank branch in Rajshahi. Shahriar is a credit card officer there while Nahid a sales and service officer, according to sources at the bank.
They are colleagues of Jahangir Alam Bulbul, brother-in-law of Humayun Kabir Hira, who is one of the two suspects remanded by police in connection with Kunio's murder. Rangpur police detained Bulbul's father-in-law, sister-in-law and her husband on Thursday. Bulbul has gone into hiding.
Asked about their release, Rangpur SP Razzak said: "They were freed after interrogation as we didn't found their involvement with the murder."