Bangladeshi Hindu migrants to get Indian residential permits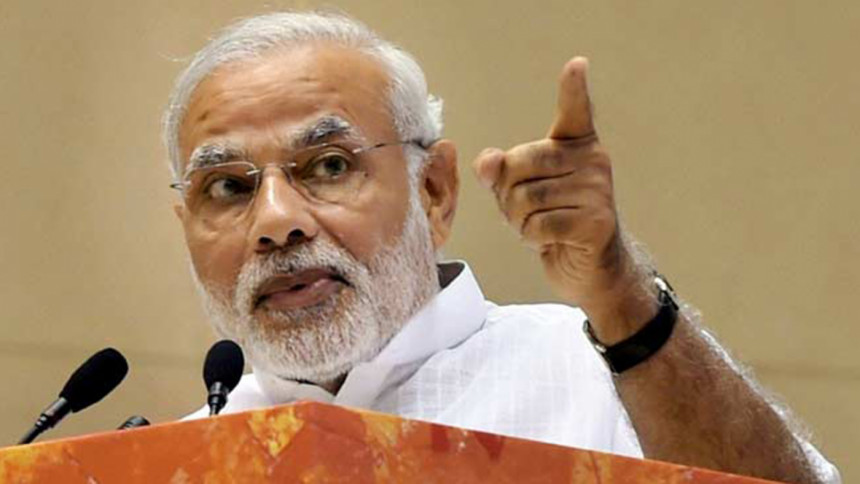 Ahead of the assembly elections in Assam, the Narendra Modi government has decided to issue an executive order to help religious minorities from Pakistan and Bangladesh who live in India, to get residential permits, reports NDTV.
The decision is expected to affect the fate of lakhs of immigrants who are residing across the country but do not have any papers to support their residential status. For those who wish to avail the offer, the cut-off date for immigration is December 31, 2014, the sources said.
The move reportedly comes at the prodding of the office of Prime Minister Narendra Modi, who, in the run-up to the Lok Sabha election campaign, had spoken of granting citizenship to religious minorities coming from the two countries.
One of the most affected states will be Assam, where assembly elections will be held next year.
According to the Assam Accord of 1985 -- signed between the Union government and the leaders of the Assam movement -- refugees who crossed over from Bangladesh after 1971 are to be deported.  But that is yet to be implemented fully, insist the regional parties, and animosity towards Bangladeshi immigrants is a political issue in the state.
Immigration policy, however, is expected to be one of the BJP's key poll plank in the state, where the government's move will give rise to expectations of eventual grant of citizenship for Bangladeshi immigrants.
On April 27, during his visit to Assam, BJP chief Amit Shah had said Hindu refugees from Bangladesh will be given citizenship once the BJP comes to power in the state.
The state's ruling Congress too, favours the idea, with Chief Minister Tarun Gogoi demanding citizenship for Bangladeshi immigrants on "humanitarian ground" on several occasions. The party, however, has been accused of attempting to garner votes from the majority community.