HC wants list of loan defaulters by June 24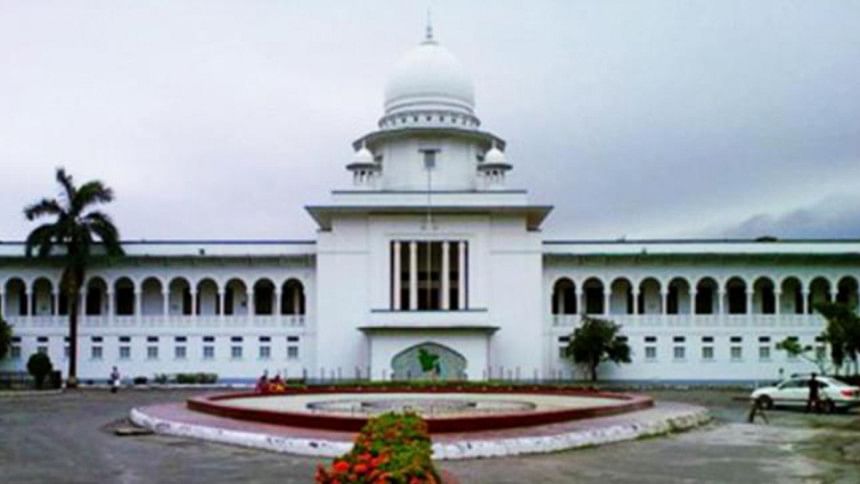 The High Court today ordered Bangladesh Bank authorities to submit a list of borrowers with more than Tk 1 crore in default loans by June 24.
During hearing a writ petition, the court also asked the central bank governor to submit a report containing the details about laundering money to different countries and steps taken to recover the laundered money by this time.
The HC said it will take necessary action against the BB if it does not submit the list and report to this court in a week after upcoming vacation that means June 24, writ petitioner's lawyer Manzill Murshid told The Daily Star.
The HC bench of Justice FRM Nazmul Ahasan and Justice KM Kamrul Kader said it will go on an annual leave on May 24 and will reopen on June 16.
During the proceedings, Bangladesh Bank's lawyer Barrister M Moniruzzaman told the HC that there is a bar under Article 46 of the Bangladesh Bank Order 1972 for the central bank to disclose its confidential information including the list of bank loan defaulters.
Advocate Manzill opposed the central bank lawyer's arguments saying that the BB tried to save the loan defaulters referring the Article 46 of the Bangladesh Bank Order Presidential Order 1972.
The HC passed the order under Article 102 of the constitution, he said, adding that Bangladesh Bank cannot violate the HC orders.   
However, the HC court refused to accept argument of Bangladesh Bank's lawyer and ordered it to comply with the order otherwise the central bank will face the consequence.
Following the same writ petition filed by Human Rights and Peace for Bangladesh, the HC bench on February 13 this year ordered the Bangladesh Bank to submit a list of borrowers with more than Tk 1 crore in default loans as part of its efforts to salvage the banking sector from its current unstable situation.