HC stays DGHS circular for recruiting 143 officials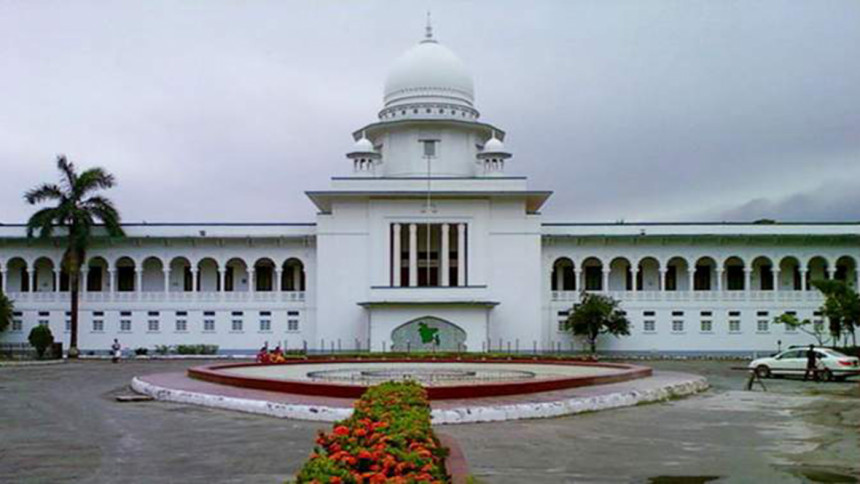 High Court (HC) has stayed for three months a government circular for recruiting 143 officials to 18 posts including that of teacher and medical officer under a project of Directorate General of Health Services (DGHS).
The stay order came following a writ petition filed with the HC saying that the candidates who passed from Hamdard University of Bangladesh (HUB) cannot apply for their chosen posts through online as the name of HUB has not been mentioned in the circular.
The HC issued a rule today asking the respondents to explain in four weeks why the online application procedure pursuant to the recruitment circular, issued on August 14, depriving the writ petitioners, who passed from HUB, from applying for the posts of medical officer and registrar (Unani) should not be declared illegal.
Secretaries to the ministry of health, director general of DGHS, chairman of University of Grants Commission (UGC), line director of alternative medical care under DGHS, and chairman and registrar of board of Unani and Ayurvedic systems of medicine have been made respondents to the rule.
The HC bench of Justice Abu Taher Md Saifur Rahman and Justice Mohammad Ali passed the order and issued the rule after holding hearing on the petition jointly filed by Abdullah Al Mamun and Md Yunus, who passed from HUB, recently challenging legality of the recruitment circular.
During hearing today, petitioners' lawyer barrister ABM Altaf Hossain told the HC that the circular issued by the DGHS on August 14 is illegal and unconstitutional as it has deprived the petitioners from applying for their chosen posts which is a discrimination.
According to the constitution, nobody can be discriminated and deprived of equal rights, he said.
The lawyer also argued that HUB has obtained approval for two programmes namely Bachelor of Unani Medicine and Surgery (BUMS) and Bachelor of Ayurvedic Medicine and Surgery from the health ministry and the UGC, but the name of HUB has been excluded from the online application procedure infringing its fundamental rights.