BDR carnage case verdict proceedings roll into tomorrow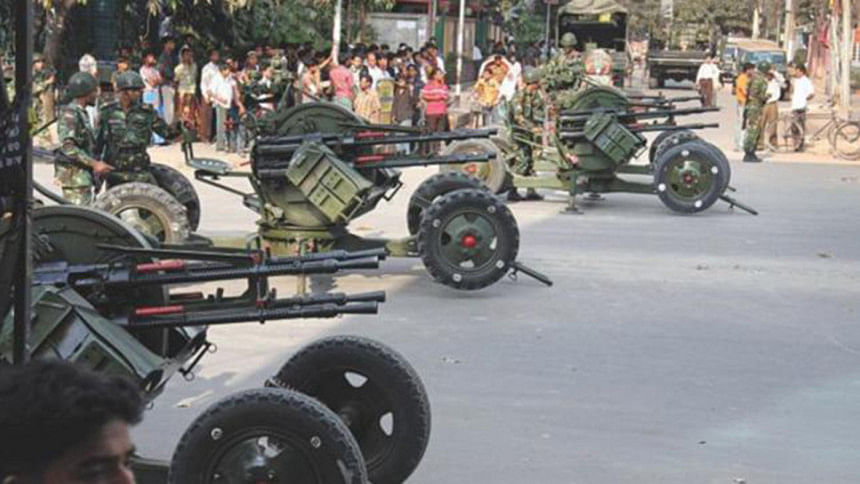 The High Court continued delivering judgment on the death reference and appeals in the BDR carnage case till this afternoon.
The court will resume announcing the verdict tomorrow at 10:30am.
A three-member special bench started announcing the judgment at 11:00am.
Justice Md Shawkat Hossain and Justice M Abu Zafor Siddique read out the part of 10,000 pages of judgment. 
Seventy-four people, including 57 army officials, were massacred during the BDR mutiny on February 25-26 in 2009 at the Pilkhana headquarters of the paramilitary force, later renamed Border Guard Bangladesh.
The death reference and the appeals of the convicts were filed with the HC months after a Dhaka court announced the verdict on November 5, 2013.
The trial court gave death sentences to 150 BDR soldiers and two civilians, and jailed 160 others for life for their roles and involvement in the carnage. It also handed down rigorous imprisonment to 256 people, mostly BDR soldiers. The court acquitted the remaining 277 accused, but the government later appealed against the acquittal of 69 of them. The HC started hearing the death reference and appeals of the convicts in January, 2015.