Bangladesh tanneries: HRW gives bleak outlook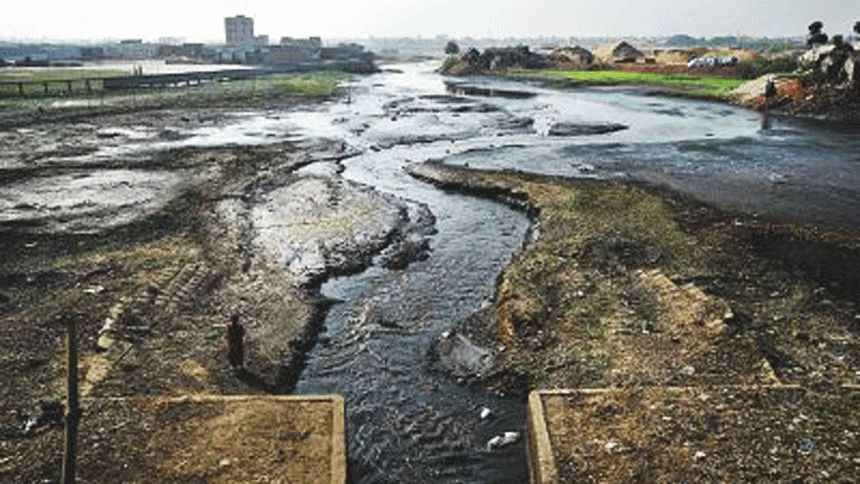 Even if the government moves all the tanneries out of Hazaribagh, the child labour and occupational and environmental health dangers in the industry will not go away unless Bangladesh gets serious about enforcement of the concerned laws, said Human Rights Watch.
Tomorrow, there is a rare chance for accountability for the massive health problems caused by Bangladesh's toxic tanneries, the New York-based rights organization said.
The country's High Court has summoned the secretary of the Ministry of Industries to explain that ministry's failure to relocate 150 or so leather tanneries out of Hazaribagh, a heavily populated residential neighbourhood of the capital, said in a media release issued by the HRW today.
''Residents of Hazaribagh slums complain of illnesses such as fevers, skin diseases, respiratory problems, and diarrhea, caused by the extreme tannery pollution of air, water, and soil,'' the international rights watchdog stated.
The HRW said the High Court is entirely justified in demanding the government explain why the relocation process has dragged on for so long.
Fourteen years after the court ruled that the government had to ensure the tanneries installed adequate means to treat their waste, the ministry has only delivered a string of broken promises: the Dhaka Tannery Estate, a relocation site 20 km west of Dhaka, was initially supposed to be ready in December 2005, then December 2006, then June 2010, then June 2012, then December 2013. The ministry will almost certainly miss its current deadline of June 2015, the release read.
Welcoming the High Court's move to summons the industries secretary, the HRW said, "The court should take the opportunity to ask the secretary some basic questions tomorrow about the lack of labour and environmental inspection. It should also summon officials from the Department of the Environment and the Ministry of Labour and clearly direct them to enforce their laws in Hazaribagh."
"Both agencies continue to treat Hazaribagh as a regulation-free zone, although laws demand fines or closure for tanneries that are dumping untreated effluent into water sources, or that repeatedly violate Bangladesh labor laws. Moving the tanneries from Hazaribagh is long-overdue, but unless laws are finally enforced this step will do little to help affected communities or tannery workers.''