HC questions cops' torture of journo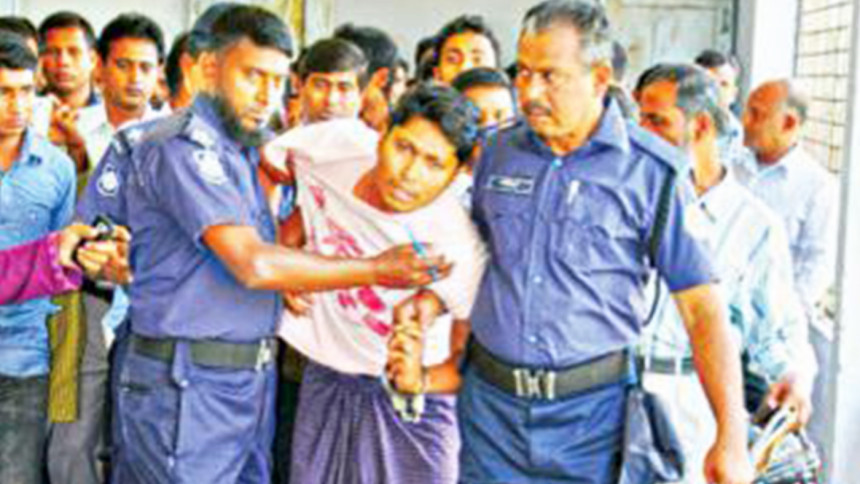 The High Court today questioned the legality of police torture on ABM Mizanur Rahman, the Baufal correspondent of Bangla daily Prothom Alo.
The court issued a rule upon the government and police authorities to explain in two weeks why inhuman physical and mental torture upon Mizanur in police custody should not be declared illegal.
The High Court bench of Justice Quazi Reza-Ul Hoque and Justice Razik Al Jalil came up with the rule following a writ petition filed by Mizanur's father Abdus Salam.
He submitted the petition yesterday seeking court directives upon the government to punish the law enforcers, who tortured his son, and to compensate Mizanur.
In the petition, he said police detained Mizanur on March 17 and tortured him physically and mentally in violation of the law.
During hearing, petitioner's lawyer Rafique Ul Haq told the court that the police tortured Mizanur Rahman in their custody which is illegal and unconstitutional.
Deputy Attorney General Tapash Kumar Biswas opposed the petition, saying that a case is pending with Patuakhali court over a clash between police and Mizanur.
The Patuakhali court can examine whether police have tortured Mizanur Rahman in the custody, he said.
Meanwhile, a Patuakhali court again rejected bail prayer of Mizanur Rahman today.
Police on March 17 arrested Mizanur in Kalaiya Bazar area in Baufal upazila of Patuakhali on charges of assaulting a lawman and filed a case.
Mizanur was then tortured in police custody. After he fainted, police took him to Baufal Upazila Health Complex, but returned to the police station with Mizanur without any treatment as some local journalists were present at the hospital.