HC orders free treatment for Chandpur acid victim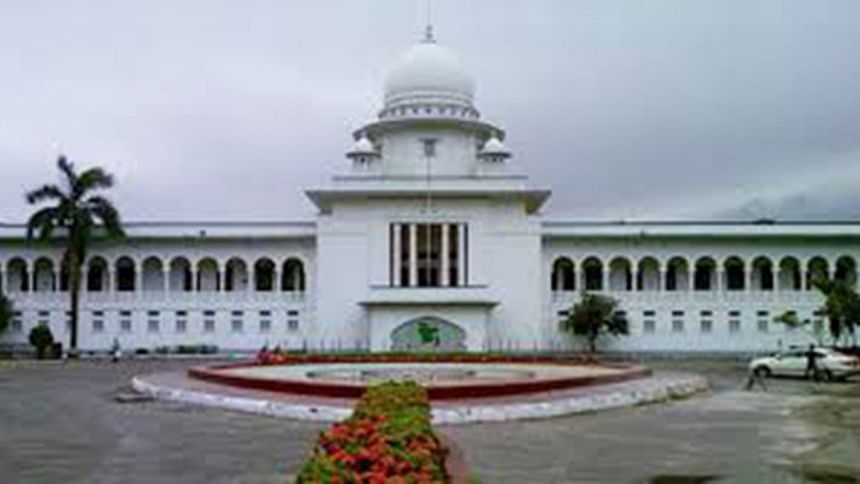 The High Court today ordered Dhaka Medical College Hospital authorities to provide Nazma Begum, an acid victim of Chandpur, with treatment in the burn unit of the hospital at its own cost until she gets fully cured.

In response to a writ petition, the HC directed police to arrest the culprits, who threw acid on Nazma, in 72 hours, and to submit a report before it in two weeks after complying with the order.

Manzill Murshid, who moved the petition before the HC, told The Daily Star that some local terrorists threw acid on Nazma, a housewife, at Darashai Tulpai area under Kachua Police Station in Chandpur on October 2 night, as she gave statements to the police against some influential people in connection with a rape case.

Nazma's husband Ismail has filed a case with Kachua Police Station on October 3 against seven people including one Russel under the Acid Control Act-2002, but the police have not arrested any of the accused, as they are reportedly very influential, he said.

Manzill also said Nazma was admitted to DMCH for treatment, but she was released from the hospital before she got fully cured, since she could not pay the cost of some medicines.    

A Bangla national daily published a report on the incidents on October 23.

Following the report, Human Rights and Peace for Bangladesh filed a writ petition as public interest litigation with the HC on November 22 seeking necessary orders on the authorities concerned of the government and DMCH to arrest the culprits and to provide adequate treatment to Nazma respectively.

After hearing the petition today, the HC bench of Justice Moyeenul Islam Chowdhury and Justice Md Ashraful Kamal ordered the officer-in-charge of Kachua Police Station and investigation officer of the acid related case to record statements from victim Nazma Begum.

The OC and the investigation officer have also been asked to submit a report to the HC after complying with the order.

Home secretary, inspector general of police, deputy commissioner and superintendent of Chandpur, OC of Kachua Police Station and IO of the case and director of DMCH have been made respondents to the orders.

Deputy Attorney General Motaher Hossain Sazu represented the government.