Hasina keen on Teesta pact: Tripura govt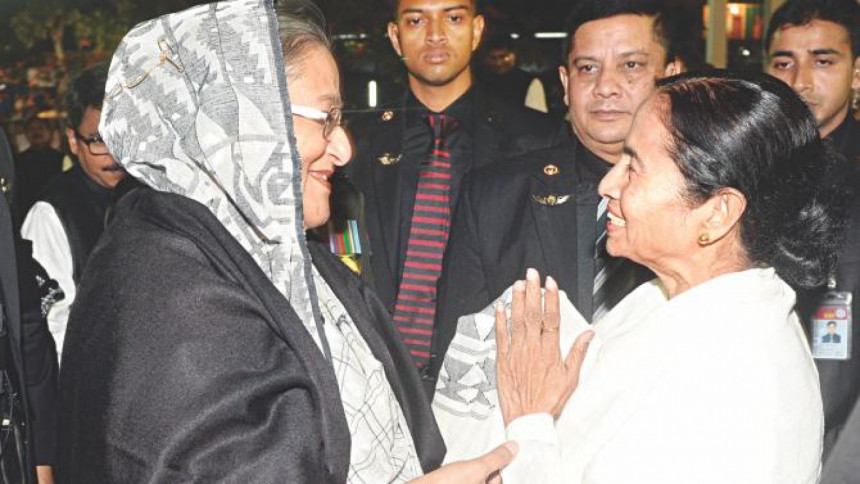 The Tripura government said that the Bangladesh government is keen to see the resolution of Teesta river water-sharing issue with India.
The Tripura Governor Tathagata Roy conveyed this to the Indian External Affairs Minister Sushman Swaraj after Bangladesh Prime Minister Sheikh Hasina raised the issue with him earlier this month, reports the Indian Express quoting a source close to Roy.
The Teesta water-sharing deal was set to be signed in September 2011 during the then Prime Minister Manmohan Singh's visit to Bangladesh.
READ MORE: Teesta deal not soon
But it was postponed in the last minute due to objections raised by West Bengal Chief Minister Mamata Banerjee, who had dropped out of the PM's delegation to Dhaka.
READ MORE: PM blames Mamata for blocking Teesta deal
Recently, the 2015 Long term Framework Convention, signed during Prime Minister Narendra Modi's Dhaka visit in June, suggested that the two countries are supposed to join hands for basin-wise management of common streams instead of water-sharing.
READ MORE: Teesta water-sharing issue to be resolved soon: Mamata 
According to the source, Roy met Hasina on December 13 to inaugurate a memorial in Kushtia for the Indian soldiers who died in a battle with Pakistani army in 1971.
READ MORE: Modi assures Hasina on Teesta, LBA deals
"During the meeting, Hasina spoke to Roy about the need to resolve the Teesta river issue. She said the diplomatic ties between Bangladesh and India were at their best with the two countries working together on various fronts, including the land boundary agreement to resolve the Indo-Bangladesh enclaves and counterfeit money smuggling.
She was hopeful that the Teesta issue could also make progress," said the source.