Graphic novel on Bangabandhu launched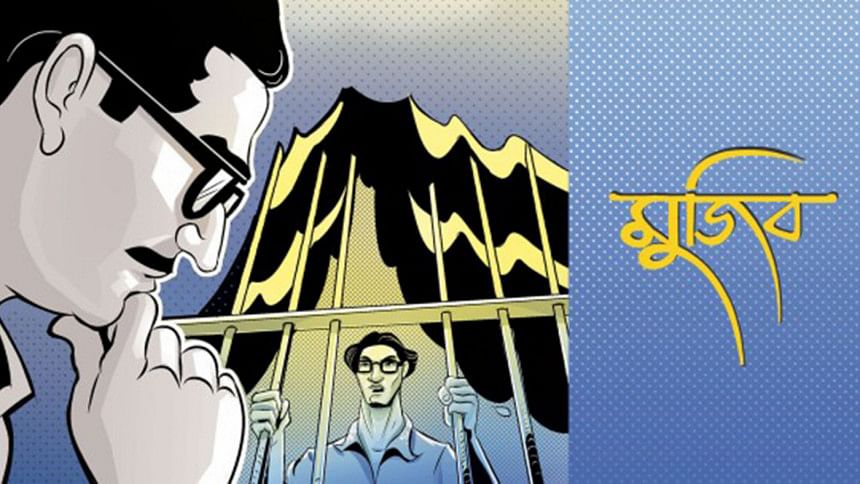 The Centre for Research and Information (CRI) today launched the first episode of graphic novel series on autobiography of Bangabandhu Sheikh Mujibur Rahman.
The initiative mainly aims at raising keenness among children and teenagers to learn about Sheikh Mujibur Rahman and the history of the nation.
Radwan Mujib Siddiq, grandson of Bangabandhu, unveiled the cover of the first episode titled "Mujib" at the Bangabandhu Memorial Trust in Dhaka today, the 96th birth anniversary of the Father of the Nation and the National Children's Day.
"We want to make our children and youths aware about the historic activities of Bangabandhu Sheikh Mujibur Rahman. We want to portray his lifestyle -- how he became the Father of the Nation, despite hailing from an ordinary family," said Radwan, trustee of the CRI.
"We want to take the information to our children and youths through different channels and modes. This graphic novel is a part of that initiative," he added.
Eminent cartoonist Ahsan Habib said the trend of graphic novel has begun in Bangladesh through publication of this autobiography.
The first episode has portrayed the childhood and growing up of Bangabandhu. The next episodes will focus on the vision and mission that paved the path towards his great leadership.
A total of 12 episodes will be published, informed the organisers.