Next hearing on Khaleda graft cases Aug 10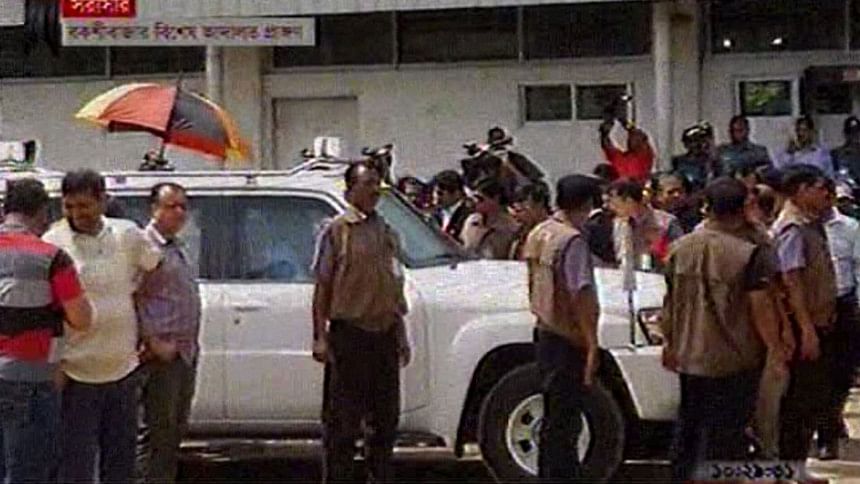 A Dhaka court today set August 10 for further hearing on two graft cases against BNP Chairperson Khaleda Zia.
Judge Abu Ahmed Jomadar of the Special Judge's Court-3 fixed the date after recording statements on cross-examination of the complainant.
Khaleda today appeared before the court during hearing in the Zia Orphanage and Zia Charitable Trust graft cases around 10:30am.
Khandakar Mahbub Hossain, lawyer for Khaleda, during today's hearing completed cross-examination of Harun-or-Rashid, deputy director of Anti-Corruption Commission (ACC), in Zia Charitable Trust graft case.
Khaleda left the court around 1:15pm. Earlier she appeared before the court on July 23.
The court on July 23 recorded statements when Khandaker Mahbub Hossain, lawyer of Khaleda, cross-examined Harun-or-Rashid, deputy director of the ACC in connection with the Zia Charitable graft case.
THE CASES
According to the charge sheet of the Zia Orphanage case, Khaleda, Tarique and four others embezzled Tk 2.1 crore by forming the charity that exists only on paper.
The statement of the other case say the BNP chief and three others abused power to collect Tk 6.19 crore for Zia Charitable Trust during the BNP-led government's tenure between 1991 and 1996.
The Anti-Corruption Commission filed both the cases.
Khaleda has been irregular in attending case proceedings. She has refrained from appearing before the court on 56 out of 63 dates for hearing in the two cases.