Govt response to arsenic-laced water poor: HRW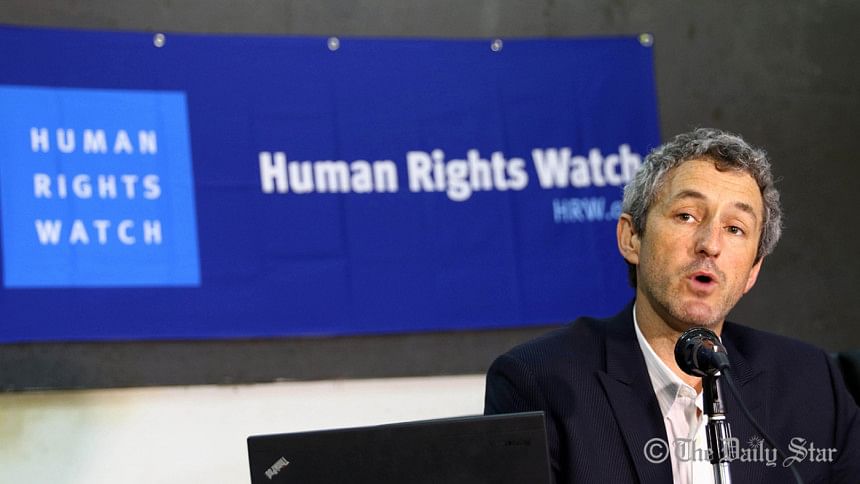 The government is not adequately responding to naturally occurring arsenic in drinking water across large areas of rural Bangladesh, Human Rights Watch (HRW) said in a report released today.
"Bangladesh isn't taking basic, obvious steps to get arsenic out of the drinking water of millions of its rural poor," said Richard Pearshouse, a senior researcher at HRW and author of the report.
He said that the government acts as though the problem has been mostly solved, but unless the government and Bangladesh's international donors do more, millions of Bangladeshis will die from preventable arsenic-related diseases.
The 111-page report, "Nepotism and Neglect: The Failing Response to Arsenic in the Drinking Water of Bangladesh's Rural Poor," documents how Bangladesh's health system largely ignores the impact of exposure to arsenic on people's health.
Approximately 20 years after initially coming to international attention, an estimated 20 million people in Bangladesh – mostly rural poor – still drink water contaminated over the national standard.
An estimated 43,000 people die each year from arsenic-related illness in Bangladesh, the HRW press release reports according to one study.
Those exposed are at significant risk of cancer, cardiovascular disease, and lung disease as a result, but many receive no health care at all, HRW press release read.
According to the reports, arsenic is found in water from hand-pumped, mostly shallow, tube wells across huge swaths of rural Bangladesh.
Although deep wells can often reach groundwater of better quality, government programmes to install new wells do not make it a priority to install them in areas where the risk of arsenic contamination is relatively high, the report reads.
Bangladesh's international donors have an important role to play, and they should do more, but with more care, Human Rights Watch said.