Govt okays draft labour laws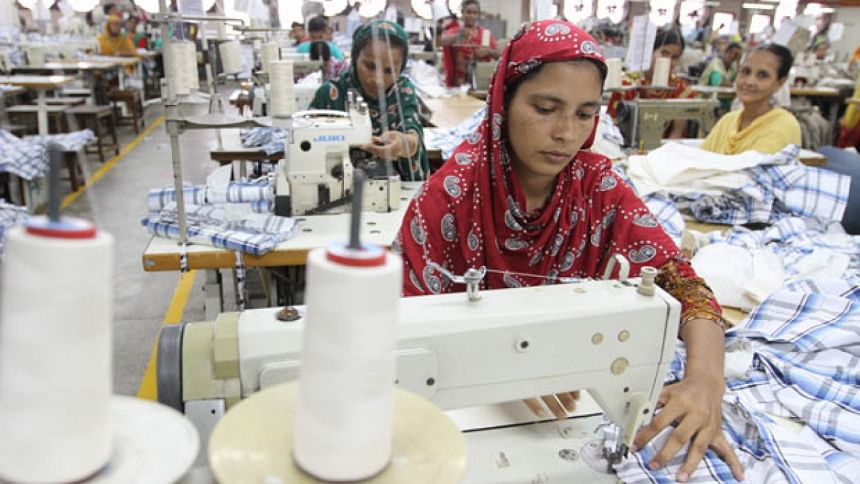 The government today finalised the drafts on the amendments to the Labour Act, 2006 and the Export-Processing Zones (EPZ) Labour Act, 2016, incorporating the provision that the Workers Welfare Association will act as trade union.
The drafts were finalised at an inter-ministerial meeting at the conference room of the law ministry with Commerce Minister Tofail Ahmed in the chair.
Law Minister Anisul Huq, State Minister for Labour and Employment Mujibul Haque Chunnu and other officials concerned were present at the meeting.
After the meeting Minister Tofail Ahmed told reporters that the amendment will be brought to the laws protecting the interest of Bangladesh.
Discussion at the meeting was fruitful and there is no abjection about the two laws, he said.
Ministers Tofail Ahmed and Anisul Huq said the two laws will be formulated incorporating the provisions for the workers welfare associations to work as the trade union.
Law Minister Anisul Huq said the prime minister's consent on the drafts of the laws will be solicited and then they will be sent to the International Labour Organisation's (ILO) office.
He hoped that the laws will be passed in the upcoming winter session of the parliament.
There is no confusion about the laws, he said, adding that the provisions which are for the welfare of the country have been included in the laws and the provisions which are not welfare for the country have been deleted from the laws.