Govt mulls accommodating transgenders in service sector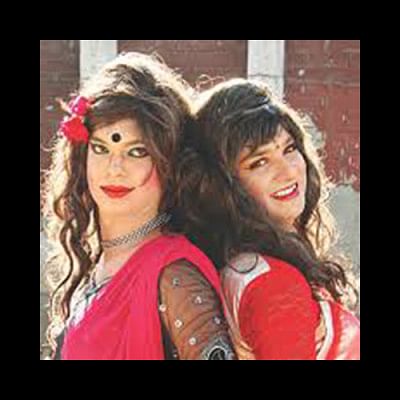 The government is considering bringing Hijras or transgender community into society by offering them different service oriented jobs including the police service.
The Welfare Ministry has received instruction from the Prime Minister's Office (PMO) to find ways to rehabilitate the Hijras, an official of the Social Welfare Ministry told The Daily Star.
The government's motive is to utilize the transgender in productive service for the society, and refrain them from living through odd jobs. By bringing them into the service sector, they would add value to the society, the official added.
The issue was raised by social welfare ministry, at an inter-ministerial meeting that discussed allocation of social safety-net in the next budget, chaired by finance minister AMA Muhith.
Upon hearing the idea, a finance ministry official said quoting Muhith that the government needed to take a decision on this matter separately.
According to a survey conducted by the social welfare directorate, the number of Hijras in the country was around 10,000. From the fiscal year of 2011-12, the government introduced social safety net allowance for the Hijras.
The Hijras were allocated Tk 4.5 crore in the current fiscal year and this money is distributed as allowance in 29 districts.
"A Hijra over the age of 50 gets Tk 400 per month," said an official of the directorate, "school going Hijras get education stipends in four tiers ranging between Tk 300 and Tk 1000 per month."
In the meeting it was decided that Hijras from all over the country will get safety net allowance. That means, the allocation for them will increase in the upcoming budget.
On April 29, in a programme on Hijra community hosted by Bangla Academy, Rupan Kanti Shil, additional secretary for social welfare ministry said the government is considering appointing 14 persons from Hijra community in  different government departments.
"We will provide technical training for 1,725 Hijras from 35 districts in the forthcoming fiscal year," he said adding that they are also arranging scholarships for the students of this community in the educational institutions.