Freedom of expression under attack in Bangladesh: HRW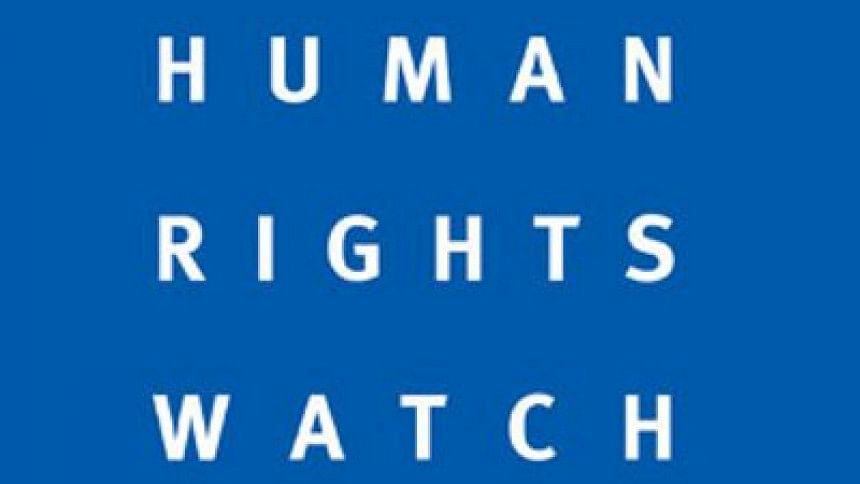 Freedom of expression came under severe attack in Bangladesh in 2015, Human Rights Watch said in its World Report 2016.
While extremist groups targeted secular bloggers and foreign aid workers, the government cracked down on media and civil society activists, launched contempt of court proceedings, or prosecuted them under vague and overbroad laws, reads a HRW press release.
In the report, the Washington-based human rights body reviewed human rights practices in more than 90 countries.
In his introductory essay, HRW Executive Director Kenneth Roth wrote that the spread of terrorist attacks beyond the Middle East and the huge flow of refugees spawned by repression and conflict led many governments to curtail rights in misguided efforts to protect their security. At the same time, authoritarian governments throughout the world, fearful of peaceful dissent that is often magnified by social media, embarked on the most intense crackdown on independent groups in recent times.
Several commuters were killed or injured during violence that erupted during some Bangladeshi opposition blockades of transport routes. The government, led by Prime Minister Sheikh Hasina, became increasingly authoritarian, with security forces arresting key opposition leaders, often on trumped up charges, and state authorities refusing to prosecute security forces for serious violations, including torture, killings, and enforced disappearances.
"There is no effective political opposition in parliament because the main parties chose not to participate, but now the Sheikh Hasina government seems determined to stem all dissenting voices – even outside the parliament," said Brad Adams, Asia director at Human Rights Watch. "It is terrible that when bloggers were murdered, the government could only preach self-censorship."
In 2015, five bloggers with atheist sympathies were hacked to death by extremist groups. Other bloggers, writers, and publishers, whose names were published on a hit-list, went into hiding, concerned that government protection was either absent or at best inadequate. A Shia procession and a Hindu temple faced serious attacks, with many wounded.
Members of the opposition Jamaat-e-Islami and Bangladesh Nationalist Party (BNP) said they feared arbitrary arrest or extrajudicial killings. In a case emblematic of the seriousness of the crackdown on opposition, BNP spokesman Salahuddin Ahmed was abducted in Dhaka on March 10, 2015. In May, Ahmed was found in India and charged by Indian authorities with illegal entry. Witnesses reported that Ahmed was detained by security forces in Dhaka, but the government failed to investigate their role in this and other alleged disappearances of opposition members, the press release added.
Civil society and media faced harsh conditions. Forty-nine people were prosecuted for expressing public support for another journalist's right to publish fair criticism of war crimes trials. Media critical of the government continued to face closure, as editors and journalists faced charges and arrest. Two men were prosecuted for social media posts criticising the government. Following final death sentences for two men found guilty of war crimes in 1971, the government shuttered several social media applications, including Facebook.
"Many of the problems we highlighted last year remain in place this year, and in some cases are much worse," said Adams. "It has been a long time since the fundamental rights of expression, assembly, and religion have been recognised and protected in Bangladesh."
In a positive development, efforts to shore up support for labour rights in the country's garment industry seemed to be having an impact, with a rise in the number of labour unions registered, although concerns remain about the capacity of workers to form and participate freely in labour unions.
To read Human Rights Watch's World Report 2016 chapter on Bangladesh, please visit:
https://www.hrw.org/world-report/2016/country-chapters/bangladesh