First hajj flight takes off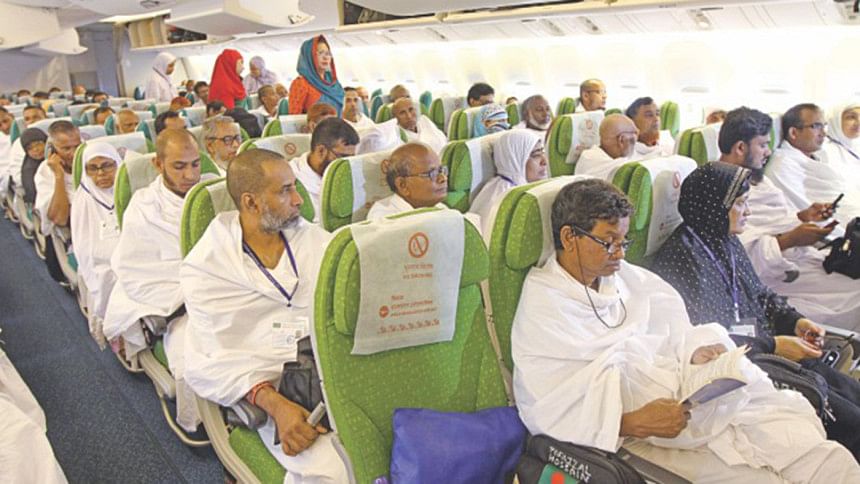 The first hajj flight carrying 418 Bangladeshi pilgrims to Saudi Arabia took off from Hazrat Shahjalal International Airport in Dhaka this morning.
The flight 'BG-1011' of Biman Bangladesh Airlines departed from the airport at 8:55am, said a hajj official.
Civil Aviation and Tourism Minister Rashed Khan Menon, Religious Affairs Minister Matiur Rahman and high officials of the two ministries concerned saw the pilgrims off at the airport.
Mizanur Rahman also said three more flights of Biman will carry Bangladeshi pilgrims today.
Earlier on August 12, Prime Minister Sheikh Hasina inaugurated the hajj programme 2015 at the Hajj Camp at Ashkona in the city.
The holy hajj is likely to be performed this year on September 24 subject to moon sighting.
A total of 1, 01,758 pilgrims from Bangladesh will perform hajj this year.
The number of Bangladeshi pilgrims was 98,762 last year.
Bangladesh Airlines will carry half of the hajj passengers while Saudi Airlines the remaining ones.
The hajj flights will continue until September 17. The return flights will start coming on September 28 and continue till October 28.