First-ever RMG factory inaugurated in N'ganj jail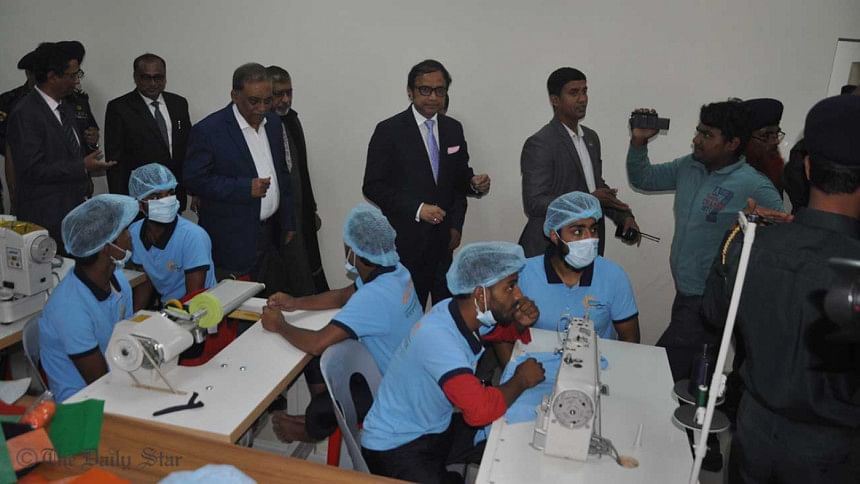 Bangladesh's first-ever garment factory, set up inside Narayanganj District Jail to facilitate income for prisoners, was inaugurated this morning.
"All prisoners at different prisons of the country are provided with training for their reform and are given all kinds of facilities. Gradually, they will be provided with more facilities," Home Minister Asaduzzaman Khan Kamal told reporters after inaugurating the factory.
The home minister around 11:00am formally inaugurated the Resilience Garments Industry and Jamdani Production Center inside the jail, reports our Narayanganj correspondent.
Until November, there were about 2,150 prisoners in the prison and about 300 prisoners will be working the factory now, said Jail Superintendent Subhash Das.
According to UNB, some 300-400 prisoners of the jail received training from Bangladesh Knitwear Manufacturers and Exporters Association (BKMEA) to run the factory in two shifts.
Their earnings will be credited to their respective accounts. They can either send the money to their families or withdraw the entire amount after serving their term in the prison, he said.
The garment factory was built on 5,000 square feet of area with the help of the district administration and the Department of Social Services. A total of 57 imported machines were installed at the factory, he added.