Fire guts 50 slum houses in Narayanganj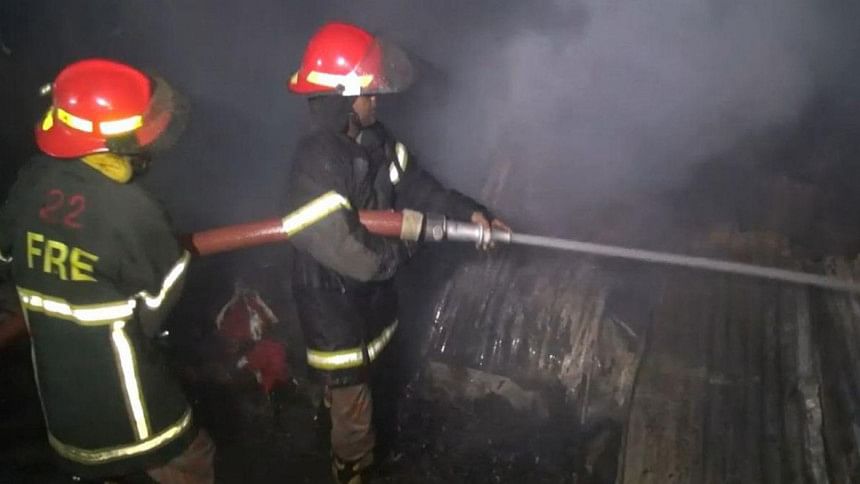 Around 50 houses of a slum were gutted and five people injured as a devastating fire broke out at a slum in Fatullah in Narayanganj last night.
The fire originated from a slum house near Meghna and Jamuna petrol pumps around 11:30pm and engulfed the area within a moment, leaving at least 50 houses burnt to ashes, Asaduzzaman, officer-in-charge of Fatullah Police Station said.
On information, eight firefighting teams from Dhaka and Narayanganj rushed to the spot and doused the flame after around an hour of their efforts, he added.
At least five people were injured in the fire incident, police said. The cause of the fire and the amount of damage could not be known immediately.