Fire at 60MW power station in Ctg
Power supply disrupted to upazilas in south Ctg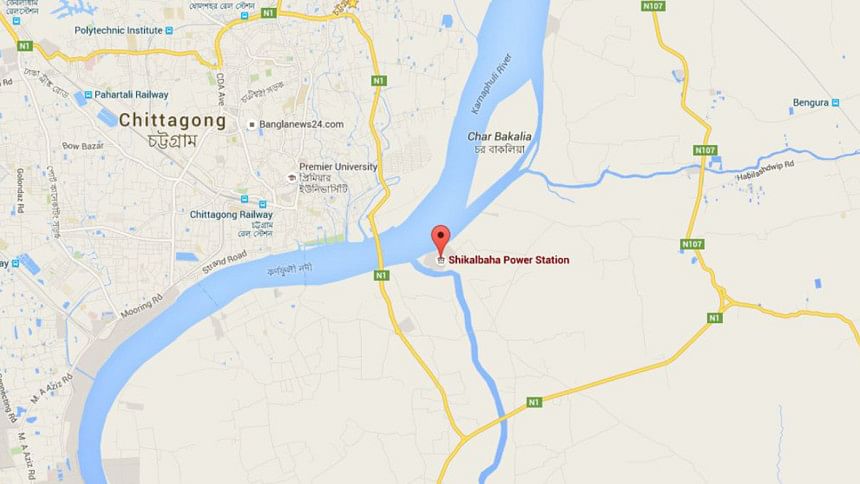 The authorities temporarily shut down the 60MW thermal power station at Sikalbaha in Patiya of Chittagong after it caught fire this afternoon.
The fire originated at a transformer in the power station around 3:30pm, causing the production to be stopped, said Moniruzzaman Shimul, senior assistant director (PR) of Power Development Board (PDB) in Chittagong.
On information, six fire fighting units from three stations from Chittagong city and Patiya upazila rushed to the spot and managed to douse the blaze around 4:30pm, said Mohammad Yahiya, assistant director of Fire Service and Civil Defence, Chittagong.
Power generated in the three power plants in this area is supplied to the southern upazilas of Chittagong through this transformer. The power supply was disconnected immediately after the transformer caught fire, causing power outage in the southern upazilas of Chittagong.
The power outage began around 3:30pm in Patiya upazila, Abdur Razzak, a resident of Patiya upazila in Chittagong, told The Daily Star. The situation remained unchanged till filing this report at 6:20pm.
Electric short circuit was primarily assumed to be the cause of the fire, said Bhuban Bijoy Butta, superintendent engineer of PDB and project director of Shikalbaha 60MW thermal power plant.
"The transformer has been completely damaged in the fire incident," the PDB official also said.
"We are working relentlessly to resume power supply in different upazilas located in the southern part of Chittagong through alternative ways as soon as possible. Experts from PDB have come to the power plant and started works in this regard," he added.
Over 20 lakh people live in over 200 villages of five southern upazilas of Chittagong.