Farmlands turn infertile as topsoil sold to kilns
Lalmonirhat crop yield down in favour of bricks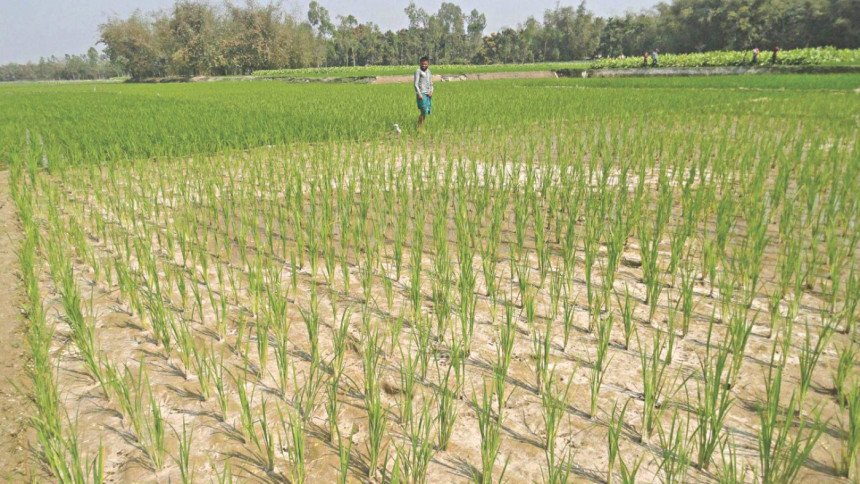 Krishna Chandra Barman, 58, a farmer from Ghanoshyam village in Lalmonirhat's Kaliganj upazila is disappointed with the productivity of his land. "I used to harvest three crops per year from my land," he says, "but now it only produces a single crop each year." Like many local farmers, Barman was pressured into selling his topsoil to a nearby brick kiln. Since then his land's fertility has been reduced.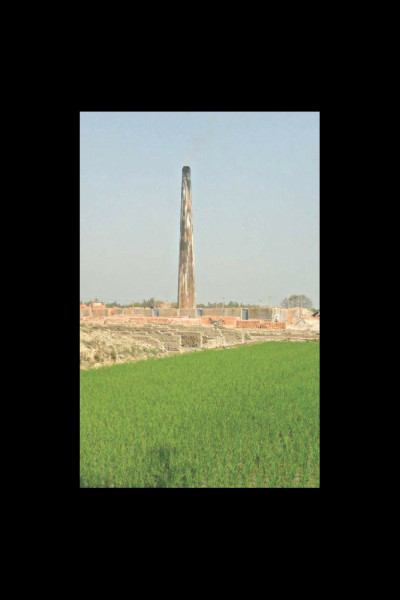 "When my neighbours sold their topsoil to the kiln owner," Barman says, "I was coerced into selling mine too."
Idris Ali, 57, a farmer from Dhaikhata village in Lalmonirhat sadar upazila has also suffered due to the kilns. "Since I sold my topsoil," he says, "I have to remove excess stagnant water while growing paddy; otherwise I have a problem with weeds preventing rice growth. The land has become uneven and less fertile since I sold the soil last year."
Majnu Miah, 52, of the same village sold his topsoil from four bighas of land twelve years ago but he still doesn't get optimal crop results from the land. Like Barman where once he could harvest three crops per year nowadays it's only one, for which he has to apply large amounts of fertiliser to compensate for the topsoil loss.
Sources from the agriculture extension department in Lalmonirhat advise that around 4,000 bighas across the district have been damaged by the selling of topsoil to the estimated 31 brickfields.
Farmers meanwhile are reluctant to protest the activities of the kilns due to fear of harassment by brickfield owners who wield considerable economic and political clout. Nonetheless they hope government officials will implement laws protecting agricultural land from being degraded through topsoil removal.
The Rajshahi divisional coordinator of the Bangladesh environment lawyers' association says in using topsoil to produce bricks, all of Lalmonirhat's kilns are violating the law. "Many farmers have appealed to us for help," he says, "with mango, areca nut and coconut plantations severely impacted."
The agriculture extension department's deputy director in Lalmonirhat, Safayet Hossain, says brickfields should be removed from agricultural land. "Otherwise," he warns, "fertile land will be made infertile permanently which can seriously threaten our food security."
For the moment, farmers have no choice but to manage their degraded lands as best they can. Mazu Miah, 62, from Chandanpat village in Aditmari upazila is another farmer who tries to compensate with extra fertiliser. "But where prime land produces up to 20 maunds of paddy per annum," he says, "We can't get more than 14 without topsoil."
His neighbour Syed Ali, 48, is, for the time being, luckier. His fields yet have their topsoil; but he's worried. "I know my topsoil is the next target," he says. "For the last two years the kiln owner has tried to make me sell it and with the topsoil of adjoining lands already lifted I'm not sure for how long I'll be able to protect mine.