Family meets Nizami, goes without talking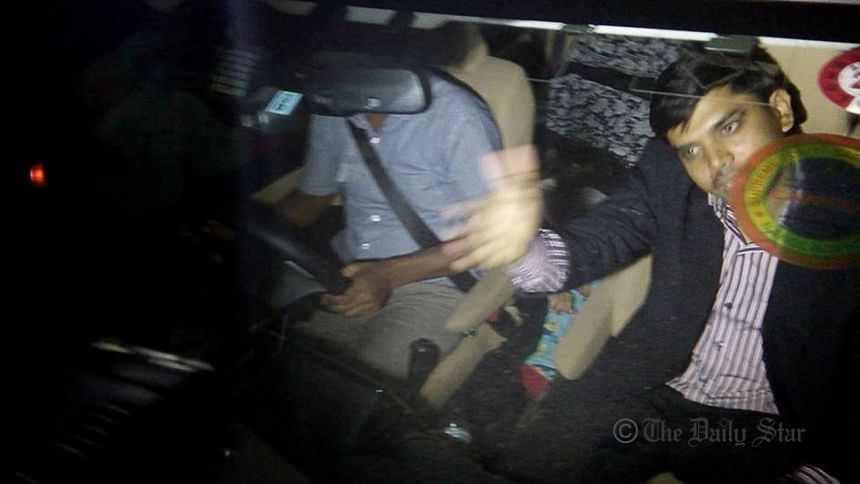 Family of Motiur Rahman Nizami has met the death row war criminal at Dhaka Central Jail. After around one-and-half hours of meeting, they left without talking to the media.
Around 7:52pm, three cars carrying 24 members arrived at the jail gate. Two sons of Nizami, his wife and a grandchild are among them. They went in straightaway.
FOLLOW LIVE UPDATES from Dhaka jail
They came out of the jail gates at 9:31pm, our correspondent stationed at the spot said. They did not talk with the media while leaving the prison premises.
Meanwhile, Home Minister Asaduzzaman Khan has said jail authorities have been given the order to execute Nizami as the war criminal did not plead for mercy from the president.
#LIVE: 7:12pm: Additional police force deployed around #Dhaka jail. A bus full of cops just dropped in #warcrimes #HangNizami #Bangladesh

— The Daily Star (@dailystarnews) May 10, 2016
Roads leading to Dhaka jail have already been blocked with barricades. Police force at scene has been redoubled. Members of elite force Rapid Action Battalion were also present.
According to what a nephew, Mohammad Titu, told The Daily Star, the family headed for Dhaka jail around 7:00pm. "We had filed an application to meet him."
Our correspondent, stationed near Dhaka jail, quoted sources to confirm that the permission was indeed allowed in response to an application that was filed before.