Execution after full verdict: AG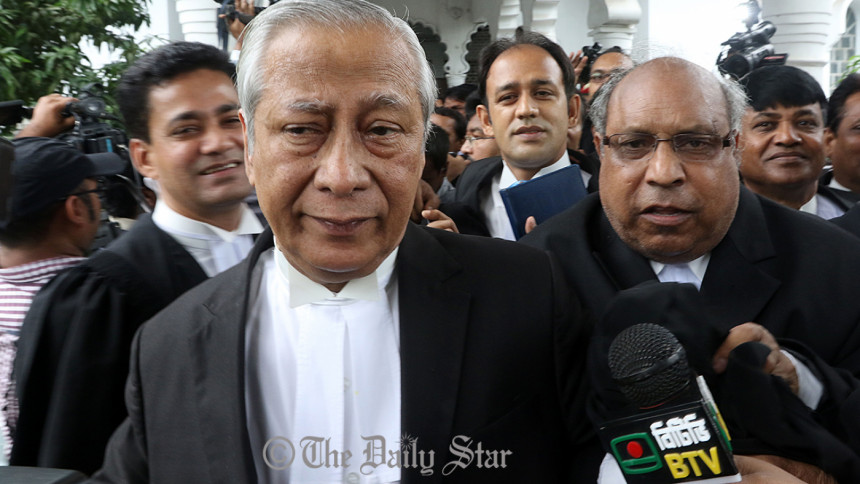 Attorney General Mahbubey Alam today expressed satisfaction with the apex court verdict that upheld the death penalty for BNP leader Salauddin Quader Chowdhury.
At a press briefing at the Supreme Court premises, he said that the government will initiate process of execution after receiving the full verdict of the court.
To move review plea, the BNP leader will have to do so within 15 days of publication of the top court's full verdict. If it comes to no avail, then his last resort for life will be presidential clemency.
"Our expectation for upholding death penalty has been fulfilled in the verdict. We would have been upset if the verdict would have been otherwise," Mahbubey Alam said in the briefing.