ESCAP projects 6.8% growth for 2016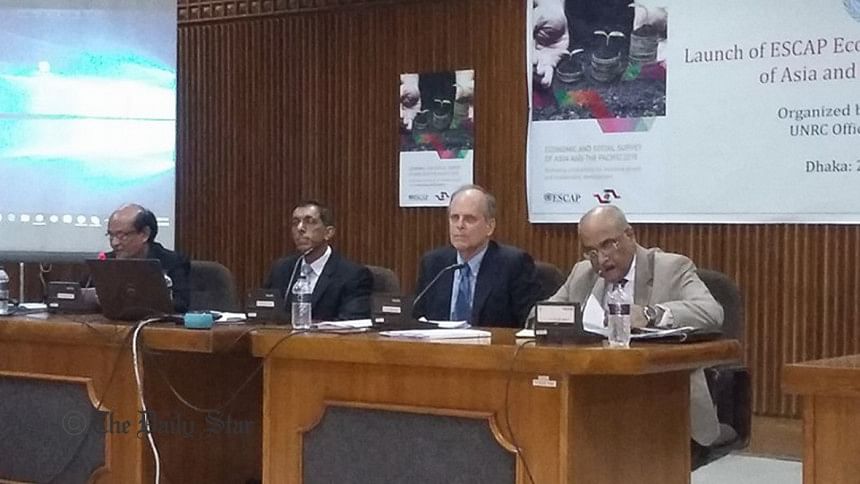 In contrary to the government's growth expectation of beyond 7 percent for 2016, a United Nations body today said it would not exceed 6.8 percent.
UN's Economic and Social Commission for Asia and the Pacific (ESCAP) made the projection on the basis that "global exports are down especially in the Europe."
The UN's regional development arm for Asia-Pacific region made the observation in a report published at IDB Bhaban in Dhaka's Agargaon this morning.
Finance Minister AMA Muhith had aimed at 7 percent growth when he laid down the budget for 2015-16. This month, Bangladesh's stats division has released provisional data for 2015-16 stating that growth will exceed 7 percent.