Ensuring wellbeing of expats is govt duty: PM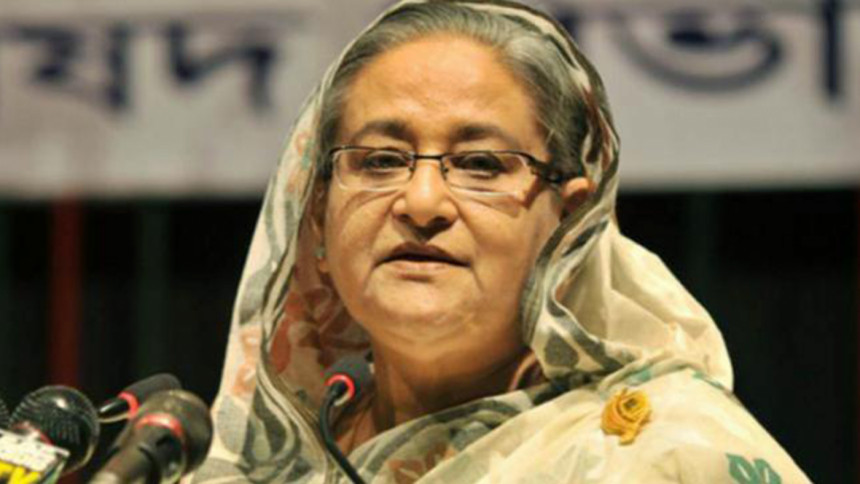 Prime Minister Sheikh Hasina on Tuesday said it is the duty of her government to ensure the facilities and wellbeing of Bangladeshi expatriates as they are significantly contributing to the country's economy. 
"Bangladeshi expatriates have special contributions to our growing foreign currency reserve. So, it's our duty to ensure their wellbeing and facilities," she said. 
The Prime Minister made the remarks while addressing the foundation stone-laying ceremony of new Chancery Building and Residences of Bangladesh High Commission at Diplomatic Enclave, Jalan Kebangsaan in Brunei Darussalam. 
Sheikh Hasina said Bangladesh missions abroad will have their own buildings in every foreign country in phases to enhance services for Bangladesh expatriates. 
The Prime Minister said she has already given directives for establishing at least one school in every foreign land where a large number of Bangladeshi expatriates are living so that their children can pursue study there properly. 
Alongside contributing to the economy of Bangladesh, the Bangladeshi expatriates are contributing to the economies of the foreign countries they are living in, Hasina said. 
Terming Brunei a very beautiful country, she said there are many places like Brunei where Bangladeshi businessmen are yet to explore. "These will be new areas for our business and trade." 
The Prime Minister highly praised the architectural design of the proposed Chancery Building and Residences. 
She directed the authorities concerned to consider the local climate, weather and environment alongside reflection of Bangladeshi culture and tradition while constructiing the structures of Bangladeshi missions and Chancery buildings.

Foreign Minister Dr AK Abdul Momen and Bangladesh High Commissioner to Brunei Air Vice Marshal (retd) Mahmud Hussain also spoke on the occasion. 
The Bangladesh High Commission purchased two plots from the government of Brunei Darussalam for the High Commission and the Chancery Building at the diplomatic enclave in Bandar Seri Begawan at Tk 6.39 crore.  The 0.94-acre plot is for the High Commission, while a 1.69-acre plot for the Chancery Complex. 
Officials at Bangladesh High Commission in Brunei said the construction of the Chancery building and residences will be completed in 18 months.