Enact law to bring black money into economy: CPD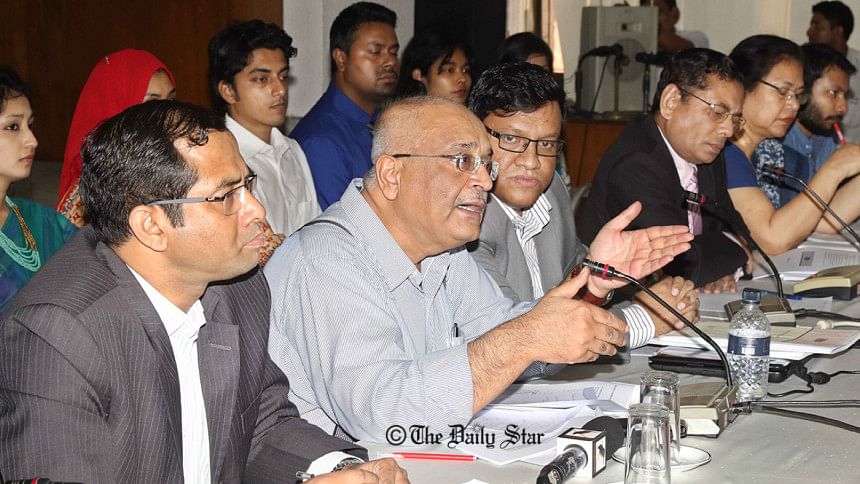 The Centre for Policy Dialogue (CPD) today called upon the government to formulate separate law to deal with the black money and benami (bought in other's name) properties, within and outside the country.
The think-tank made the proposal after it found that fiscal measures on ad hoc basis to whiten black money had failed to bring undisclosed money and benami properties into the mainstream economy.
"It is now important to formulate a predictable legal framework where tax rate should be above the marginal rate," Dr Debapriya Bhattacharya, distinguished fellow of CPD, said at a media briefing at Cirdap Auditorium in Dhaka.
He said this kind of law is not rare in the world. Neighbouring India enacted a Benami Transactions (Prohibition) Act in 1988, which has been amended this year to put an end to such transactions, and to empower the government to recover such property.
The CPD was sharing its independent review on the Bangladesh economy for the outgoing fiscal year with its Executive Director Prof Mustafizur Rahman in the chair.