Elephant's body recovered in Sherpur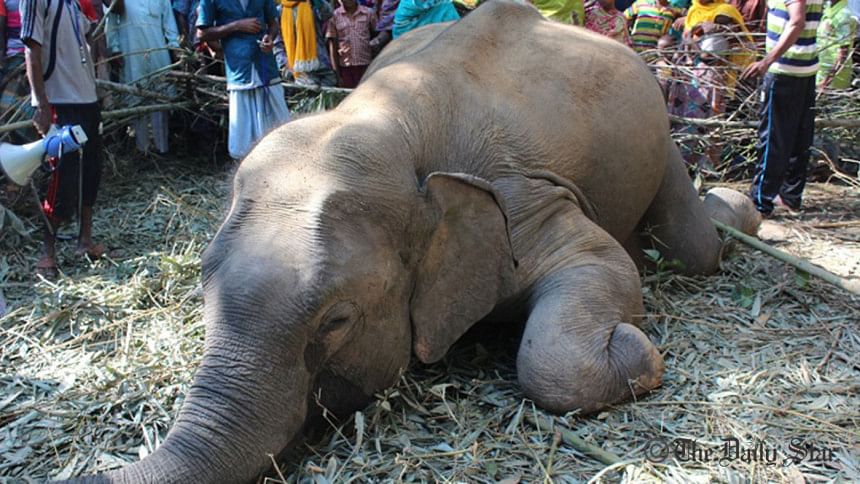 Forest officials today recovered the body of a female elephant from Jhinaigati upazila of Sherpur which died of injuries in its trunk.
After recovery of the elephant's body, forest officials conducted an autopsy that said it died of injuries in its trunk, our local correspondent reports quoting Dilip Kumar Sarkar, an official of the livestock department of the upazila.
"Apart from this, a big shock might be the cause of its death," the livestock official added.
The elephant, aged around 40, is at least 18 feet in length with her trunk, and weighs around four tons, he said.
With this, a total of four elephants died in the area this year, said Md Kamruzaman an official of the wildlife and biodiversity department in the district.