Editors' Council protests case against Star editor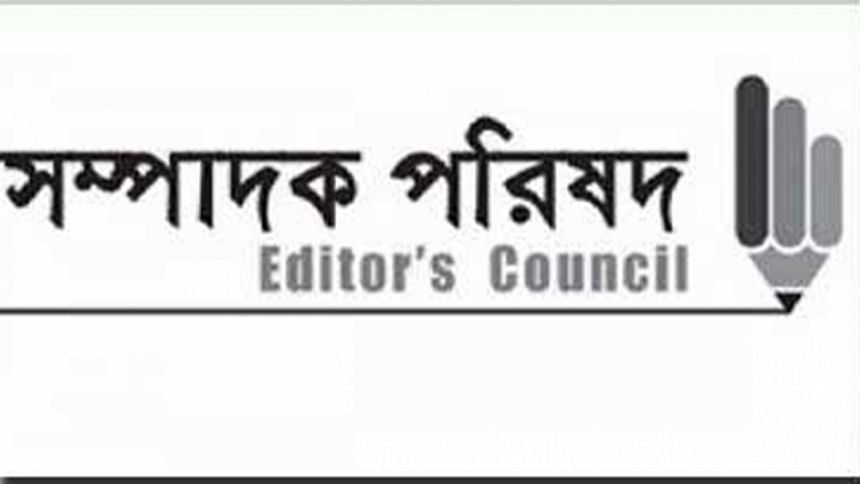 The Editors' Council has condemned and protested the barrage of cases filed against The Daily Star Editor and the Council's General Secretary, Mahfuz Anam.
In a resolution adopted at a meeting of the Editors' Council held today with its President Golam Sarwar in the chair, the Council expressed hope that good sense would prevail among all quarters and all cases against The Daily Star editor would be withdrawn.
The meeting of the Editors' Council noted with concern that 66 cases including defamation cases involving Tk 82,646.5 crore have been filed at various places of the country against Mahfuz Anam.
"The meeting feels that such incidents go against freedom of the press. We expect that all cases against Mahfuz Anam will be withdrawn. The Editors' Council expects that good sense would prevail among all quarters in this regard," says the resolution. 
Mahfuz Anam, Editor and Publisher, The Daily Star, and General Secretary of Editors' Council; Reaz Uddin Ahmed, Editor, News Today; Moazzem Hossain, Editor, The Financial Express; Matiur Rahman Chowdhury, Editor, Manabzamin; M Shamsur Rahman, Editor, The Independent; Naim Nizam, Editor, Bangladesh Pratidin; Matiur Rahman, Editor, Prothom Alo; Nurul Kabir, Editor, New Age; Imdadul Haque Milon, Editor, Kaler Kantho; Dewan Hanif Mahmud, Editor, Banik Barta; A M M Bahauddin, Editor, Inquilab; Shyamol Dutta, Editor, Bhorer Kagoj; and Zafar Sobhan, Editor, Dhaka Tribune were present at the meeting.