EC to decide tomorrow on AL, BNP's demands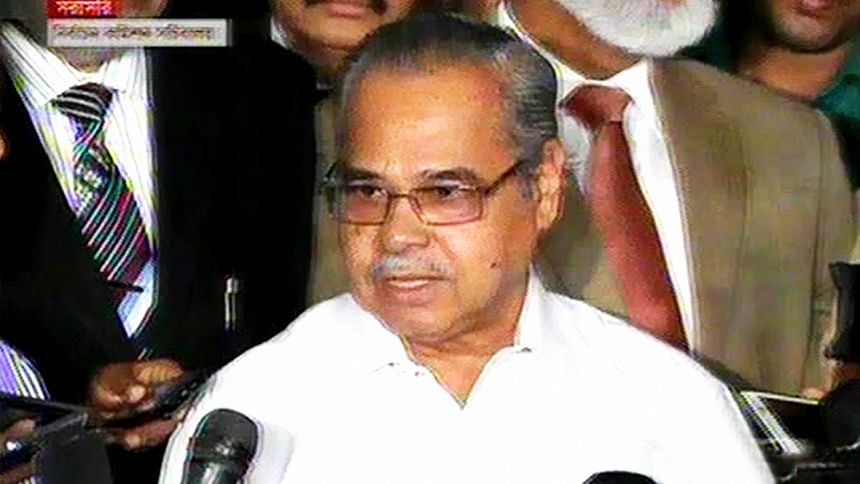 Chief Election Commissioner (CEC) Kazi Rakibuddin Ahmad said the Election Commission will decide tomorrow on the demands of political parties over the upcoming municipality elections.
"We will sit tomorrow and decide …," the CEC told reporters at his office in the afternoon, hours after the delegations of Awami League and BNP met him with their respective demands.
Earlier in the day, a delegation of the ruling Awami League met Rakibuddin and urged him to pave the way for lawmakers to take part in the municipality election campaign.
Later, a team of BNP met the CEC and urged him to take measures so that lawmakers cannot take part in the municipality elections campaign.
They also reiterated their call to defer the polls for at least 15 days.