Drunk Rony fired gunshots, friend testifies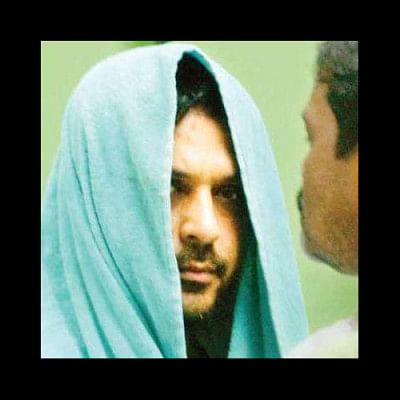 A friend today testified Bakhtiar Alam Rony to have fired gunshots in a drunken state on April 14 that led to the death of two people in Dhaka.
Kamal Mahmood, Rony's friend who was in the car that night, gave statement before a magistrate where he accused the lawmaker's son of firing gunshots.
According to him, there were five people in the black Prado that night including Rony and the driver, and there was "heavy traffic" because of Pahela Baishakh celebration.
Rony's alibi checks out. He got out of Sonargaon Hotel and was stuck in traffic, according to what his friend Kamal said adding that Rony was drunk during the incident and fired five gunshot rounds out of the car's window.
Ballistics are already working to check whether the bullets inside the dead victims match the gun of Rony, son of ruling Awami League lawmaker and the party's women unit General Secretary Pinu Khan.
Meanwhile, Ahmed Tanvir Alam, Rony's brother, appealed to the court of Metropolitan Magistrate Aminul Haque to take back the black Prado that belongs to Pinu Khan and is now in police custody.
The court directed the investigating officer of the case to report by five days on whether the vehicle would be handed back to its owner and whether it would affect the ongoing investigation.