'Drug trader' killed in Joypurhat 'gunfight'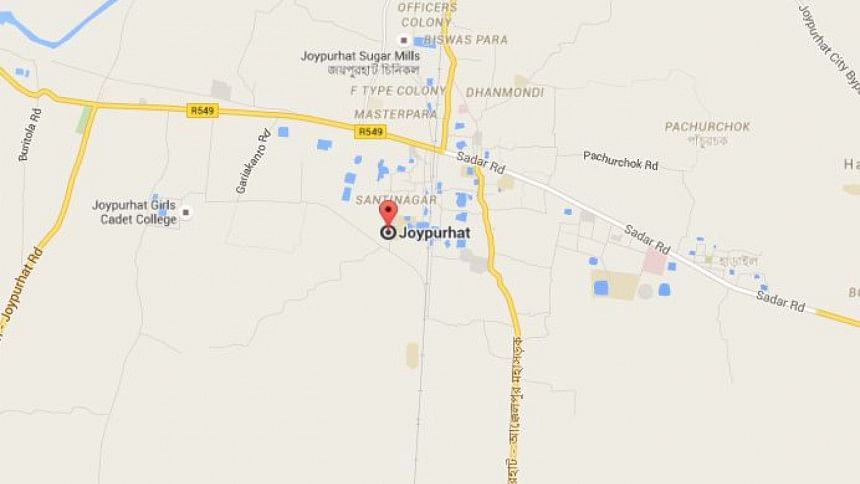 An alleged drug trader was killed in a reported gunfight with law enforcers in Panchbibi upazila of Joypurhat early today.
"Arms and drugs were also seized from the spot," Ashraful Islam, officer-in-charge of Panchbibi Police Station, told out Dinajpur correspondent.
The deceased was identified as Tariqul Islam, 40, a resident of Chawkshimulia village of the upazila.
Acting on a tip-off that huge drugs were smuggled from India, a joint team of Border Guard Bangladesh (BGB) and police conducted a drive at Ratanpur village of Dharanji union around 4:00am.
Sensing presence of the law enforcers, the gang members open fire on the law enforcers, prompting them to retaliate that triggered a "gunfight".
At one stage, Tariqul was caught in the line of fire and died on the spot while his associates managed to flee the scene, police said.
A policeman along with two BGB members sustained injuries, police said.
"Tariqul was accused of 11 cases," Ashraful Islam said.
The body was sent to Joypurhat Modern Hospital for autopsy, he added.