Drug addicts burn auto-rickshaw driver alive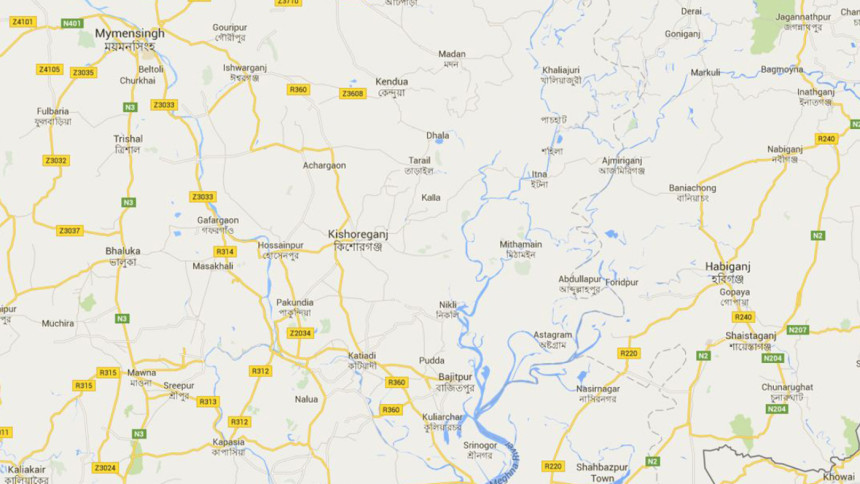 Some drug addicts in Kishoreganj Sadar upazila allegedly set in fire an auto-rickshaw causing his death.
Several persons allegedly poured petrol on Mohammad Shameem of Shibpur village, and set him on fire on Thursday evening, leaving him with severe burn injuries, police said.
Mohammad Shameem met such a horrific death at the hands of the drug addicts because he did not allow them to abuse banned substance near his residence.
Shameem died around 1:00am today on the way to the burn-unit of Dhaka Medical College Hospital from Kishoreganj Sadar Hospital.
Police arrested two suspects - Jony, a local college student and Sajan - from Haor area after the victim's uncle Manik Mia filed a murder case against four people including the two, said Mir Mosharraf Hossain, officer-in-charge of Kishoreganj Sadar Police Station.
The two others - Al Amin, Shafiqul Islam - are on the run, police said.
The OC said that they found Shameem was a drug addict and associates of the arrested persons.