Driverless train travels 27km backward in Rajbari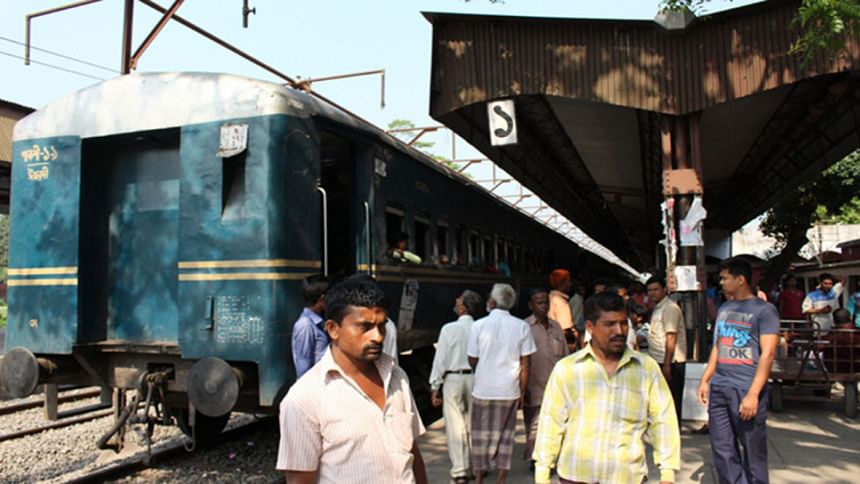 It was a bizarre sight when Rajbari people found a train running backward for 27 kilometers, crossing one station, and all this without the driver.
And finally the ghost train stopped when the ticket checker with the help of passengers reached the driver's cabin and switched off the engine before it could crash into anything.
And where was the driver? He was merely standing on the platform, chewing beetle leaf.
Driver Mohammad Ali had got down from the train and asked his assistant Faisal Hossain to start the engine. But the naïve assistant did something wrong which made the train rolling backward without the driver.
The Faridpur Express train was supposed to go to Faridpur from Rajbari station at about 8:10am. Instead, it started running back on the Rajbari-Poradaha route.
"The train ran up to Pangsha railway station without any drivers on board," Director Traffic of Bangladesh Railway Zahurul Islam told The Daily Star.
"Before I could realise what was happening the train shot out of the station," said driver Ali.
It took quite some time for the passengers to realize what was happening and then they started screaming.
Ticket checker Anwar Hossain came forward to stop the running train. With the help of some passengers, he managed to stop the train near Pangsha station after half-an-hour's effort, Divisional Railway Manager Afzal Hossain told The Daily Star.
The driver and assistant driver were suspended for their negligence of duty.