Dhaka-Delhi Biman flight to resume in April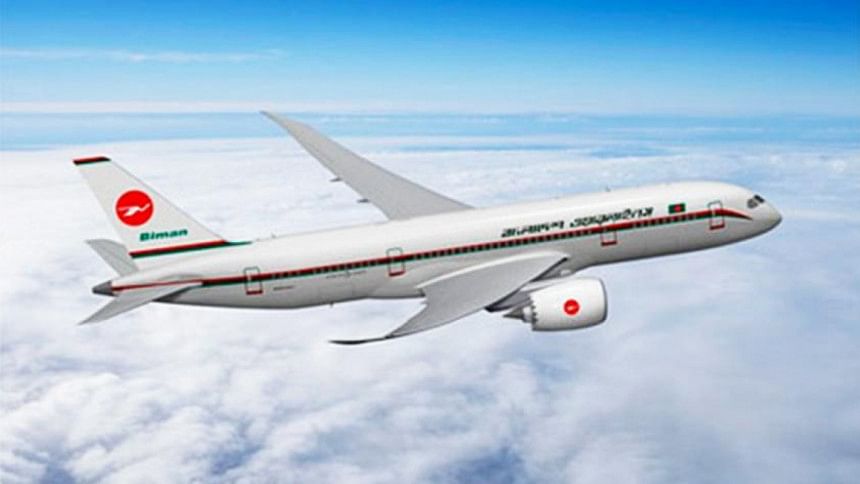 Biman Bangladesh Airlines is going to resume its flight operations between Dhaka and Delhi in April to boost the bilateral relations and trade and commerce between the two countries.
The decision was taken at a meeting between Civil Aviation and Tourism Minister Rashed Khan Menon and Indian High Commission Harsha Vardahan Shringla at the ministry in Dhaka today.
Apart from this, the Indian envoy also drew attention of the minister to start flight operations on Dhaka-Guwahati route to make the mission a success.
Giving emphasis on forming a Regional Jot to ensure development, the India High Commissioner said, if the flight operation through the routes begins, the London-bound Shilong passengers can easily use the Osmani airport in Sylhet.
They would even be able to visit several tourist spots including Cox's Bazar, Shringla added.
In the meeting Menon put a heed to the water sharing treaty of the Teesta River for the sake of environment of the country's northern area.
Responding to the note, the Indian High Commissioner said, "India is very much aware of the issue."
The flight operation on Dhaka-Delhi and Dhaka-Hong Kong routes was suspended as three of its wide-body aircrafts was engaged for the year 2014 Hajj operations.
As per an earlier decision of the Biman board, the flight operation on the two international routes remained suspended until the Hajj operations ended on November 8 last year.