Dhaka Attack: Marzan a CU Shibir 'associate'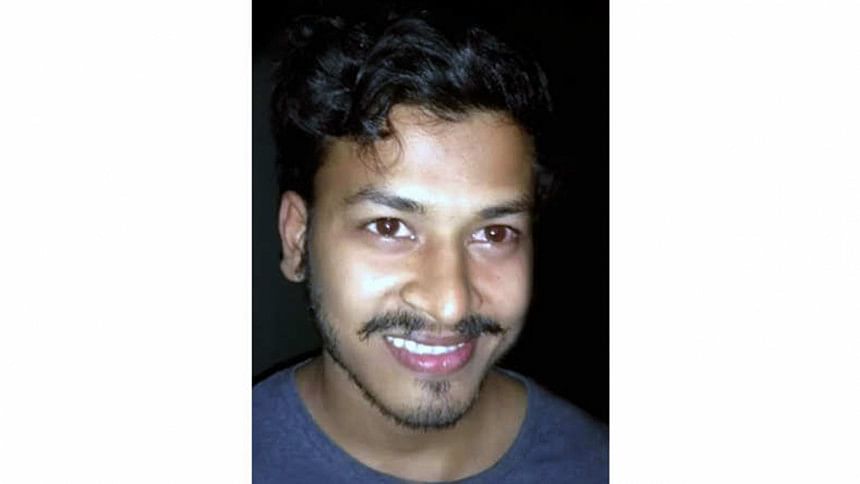 The youth, who police claimed was 'in-charge of Gulshan café attack' and known among his fellow militants as Marzan, was an associate (Shathi) of Chittagong University unit of Islami Chhatra Shibir, student front of Jamaat-e-Islami.
Ali Asgar Chowdhury, proctor of Chittagong University, confirmed this to our CU correspondent.
Earlier, after releasing his photograph on Friday, police said that Marzan, a "top-level militant organiser", was the "operational commander" of the militant attack at Holey Artisan Bakery café in Dhaka's Gulshan area.
The law enforcers claimed that the attackers were sending pictures and situation reports to Marzan from inside the Gulshan café during the siege on July 1 night.
Upon receiving the pictures and reports, Marzan then forwarded those to Tamim Chowdhury, a suspected mastermind of the café attack. The photos were then published by propaganda wings of militant group Islamic State (IS).
According to information, Marzan got admitted to Chittagong University in 2012-2013 session. However, he attended only a few classes in his second year after passing his first year finals with CGPA 3.48.
During his second year finals, he attended six out of his 10 exams. He was seen on the CU campus on February 14, 2015, for the last time when he came to attend an exam, said his batch mates, who knew him by the name 'Fahad'. 
Since he did not take admission to the third year courses and sit for improvement tests for the second year finals, his studentship has been cancelled automatically, said CU Vice Chancellor Iftekhar Uddin Chowdhury.
Meanwhile, CU authorities have seized at least a hundred books from the Arabic and Islamic Studies departments, including those written by Abul A'la Maududi, the founder of Jamaat-e-Islami, Zakir Naik and others.
7/8 more involved in Gulshan café attack
Meanwhile, police today claimed that seven to eight more persons were involved in the Gulshan café attack apart from the three identified masterminds.
"But we are yet to identify them," Monirul Islam, chief of Counter Terrorism and Transnational Crime Unit, told reporters at Dhaka Metropolitan Police (DMP) media centre this afternoon.
The three identified masterminds are: Bangladeshi origin Canadian citizen Tamim Chowdhury, sacked army officer Ziaul Haq and Marzan.
"We will interrogate father of Marzan to know more about him," Monirul further said, adding that they will know details about the café attackers after Marzan's arrest.
When asked about Hasnat Karim, first arrestee in the July 1 attack case, Monirul, also an additional commissioner of DMP, said he had been shown arrested as some media outlets published several photos of him with a Gulshan café attacker.
Monirul added that they are yet to find sufficient information on the involvement of Tahmid Hasib, a Canadian university student who was also seen in the photos with Hasnat and a Gulshan café attacker.
Hasnat, who used to teach at North South University, was arrested from in front of Aarong in Gulshan while Tahmid was held from Bashundhara Residential Area on August 3 on suspicion of having links with Gulshan attackers, according to police.
The arrests were made under section 54 of the Code of Criminal Procedure (CrPC).
The attackers killed 20 hostages -- nine Italian, seven Japanese, two Bangladeshis, one Indian and one Bangladesh-born US citizen -- and two police officers who tried to end the standoff soon after it began around 8:40pm on July 1.
Hasnat and Tahmid were among those who survived the attack.
Islamic State (IS) took credit for the attack and published photos of the victims and the attackers within hours, but the government blames Jama'atul Mujahideen Bangladesh (JMB), a banned militant outfit.