Fog disrupts ferry services on two Padma routes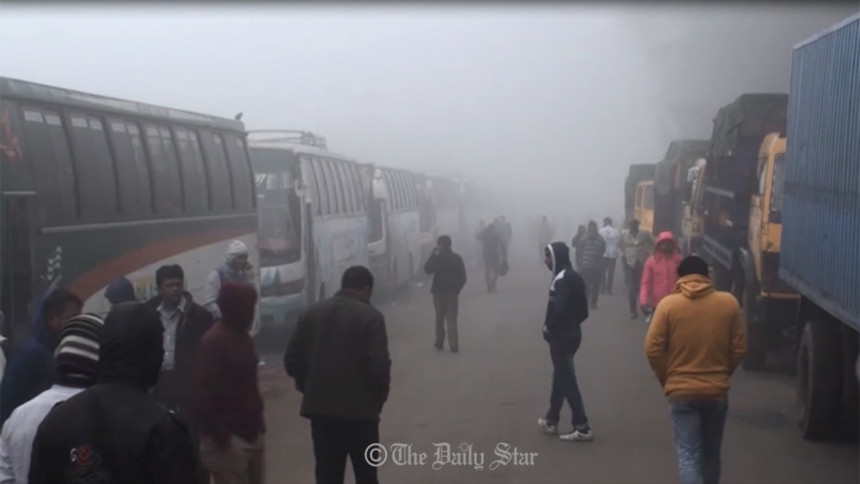 Ferry services on Paturia-Daulatdia and Shimulia-Kathalbari routes in the Padma river have remained suspended for hours due to dense fog.
Eleven ferries were stranded in the mid river on Paturia-Daulatdia route this morning, our Manikganj correspondent reports.
Nasir Mohammad Chowdhury, manager of Bangladesh Inland Water Transport Corporation (BIWTC), said, "We shut down movement of all the ferries in the river around 11:00pm to avoid untoward accident due to the thick fog".  
More than 500 vehicles were seen waiting in queues on both sides of the routes, he added.
Meanwhile, ferry services on Shimulia-Kathalbaria resumed around 10:00am today after remaining suspended for over 10 hours due to the dense fog.
Hundreds of vehicles were stranded at Shimulia and Kathalbaria ferry terminals since the ferry service was suspended, reports our Munshiganj correspondent.
"We had to stop all the ferry services there in order to avoid accidents when the fog became thick," BIWTC AGM Shah Neowaj Khalil said.