Delay in issuing MRPs among expats worries JS body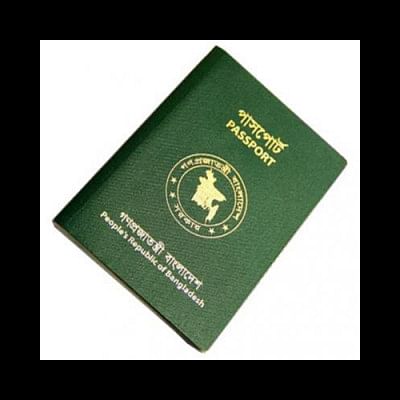 A parliamentary body today lambasted the authorities concerned for the delay in issuing machine readable passports among all Bangladeshi expatriates on time.
Expressing grave concern, the parliamentary standing committee on home ministry asked the ministry officials to do the job "without failure" before the November 24 global deadline, when only machine readable passports would be acceptable.
"Along with different quarters, we are also very much concerned about the delay in issuance of MRPs. The committee members [in the meeting] pointed out different media reports on this issue," Tipu Munshi, chief of the committee, told reporters after the meeting at Jatiya Sangsad Bhaban.
Tipu, also a ruling Awami League lawmaker, said Home Minister Asaduzzaman Khan Kamal has assured the committee members of completing the task on time.
"But in case of failure, we have advised the government authorities to appeal to the International Civil Aviation Organisation to extend the deadline by a month."
The government's failure has put in uncertainty the future of 30 lakh Bangladeshi expatriates in Saudi Arabia, the UAE and Malaysia.
Out of about 45 lakh expatriates in the three countries, nearly 15 lakh got their machine-readable passports (MRPs). IRIS Corporation Berhad's contribution in enrolling the Bangladeshis for MRPs was just 1.5 lakh. The rest was done through government channels, said passport officials.