Death penalty of JMB man commuted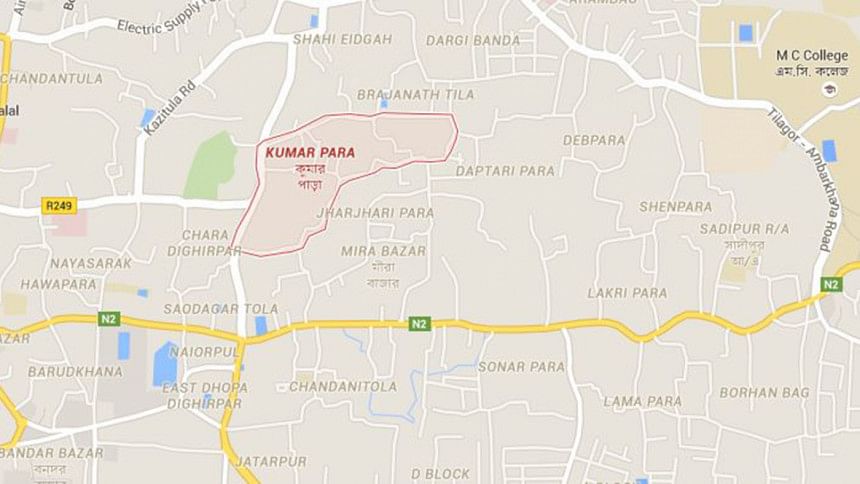 The Supreme Court today commuted the death sentence of a member of banned militant outfit Jama'atul Mujahideen Bangladesh (JMB) to jail until death for the bomb attack on Sylhet judge in 2005.
A four-member bench of Appellate Division headed by Justice Syed Mahmud Hossain passed the order after hearing an appeal filed by Akhtaruzzaman against his death penalty upheld by the High Court.
Akhtaruzzaman's lawyer told reporters that the SC commuted the death sentence for his client considering his age as he (Akhtaruzzaman) was then 19 years of age.
Biplob Goswami, who was the judge of a speedy trial tribunal judge of Sylhet division in 2005, was injured in the bomb attack in Kumarpara area of Sylhet on October 18, 2005.
On the following day, Abdus Salam, chauffeur of judge Goswami, filed the case with the Sylhet Kotwali Police Station under the Explosive Substances Act.
District and Sessions Judge's Court of Sylhet on February 28, 2006 sentenced Akhtaruzzaman to death in the bomb attack case.
After seven years in 2013, the High Court upheld the Sylhet court verdict. Later Akhtaruzzaman filed the appeal challenging the HC verdict.