Woman dies of dengue in Khulna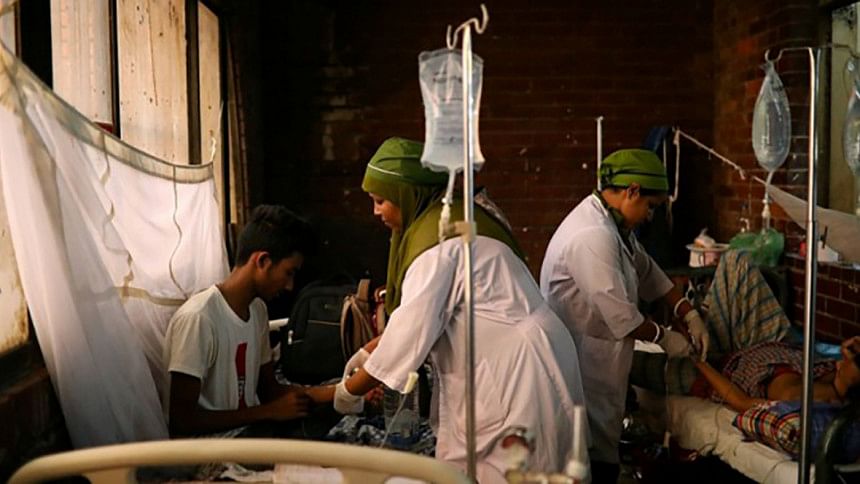 A woman suffering from dengue fever died at Khulna Medical College and Hospital (KMCH) early today.
Deceased Shondha Rani, 55 was brought to the KMCH on October 30 after she was diagnosed with dengue fever, our Khulna correspondent reports quoting Resident Physician of the hospital's medicine department Dr Shailandranath Biswas.
Shondha Rani, hailed from Tala upazila of Shatkhira, was shifted to the Intensive Care Unit (ICU) of the hospital after her condition deteriorated and she breathed her last around 1:30am.
So far, 24 people affected with dengue have died in Khulna.