Customs recommends ACC to sue Moosa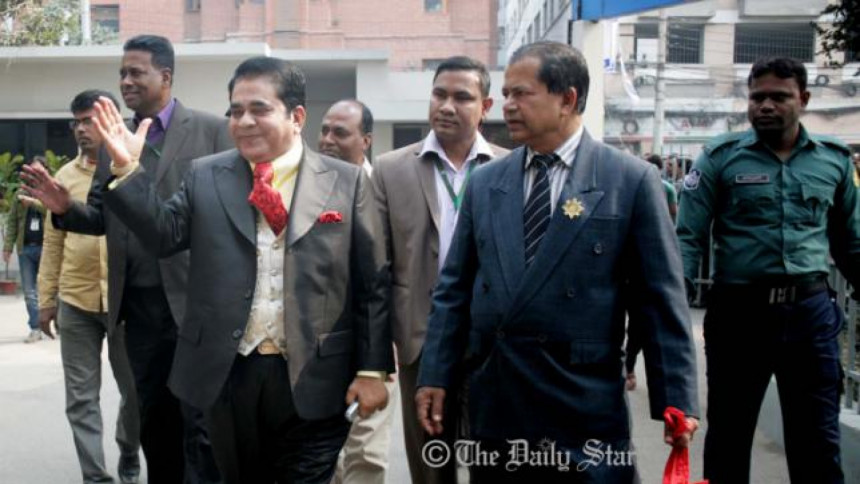 Customs Intelligence today recommended the Anti-Corruption Commission (ACC) to file case against controversial business tycoon Moosa Bin Shamsher for bringing a luxury car showing fake papers.
The Customs Intelligence also sought permission from the National Boar of Revenue to sue Moosa on allegation of money laundering.
In 2010,  Moosa bought a luxury car Range Rover under carnet de passage privileges by dodging tax, Moinul Khan, director general of Customs Intelligence and Investigation Directorate (CIID), told The Daily Star.
In 2015, Moosa in association with some BRTA officials registered the car showing fake papers and dodging tax worth Tk 2.15 crore, Moinul Khan said.
Earlier on March 21, 2017, a team of CIID seized the SUV, a Range Rover, which was registered showing fake bill of entry and evaded Tax worth Tk 17 lakh, Moinul Khan added.
On May 7, 2017, Moosa appeared before the CIID in connection with tax dodging and money laundering and deposited his statement in compliance with a summon.
In his written statement during the grilling, Moosa confessed that around Tk 96,000 crore has been kept at Swiss Bank but failed to show any valid papers in this connection, the CIID chief said.
Taking the corruption committed by Moosa under contingency, the customs intelligence recommended the ACC to file a case against him based on approval of the National Board of Revenue, he said.