Crossfire to hide govt link with secret killings: Khaleda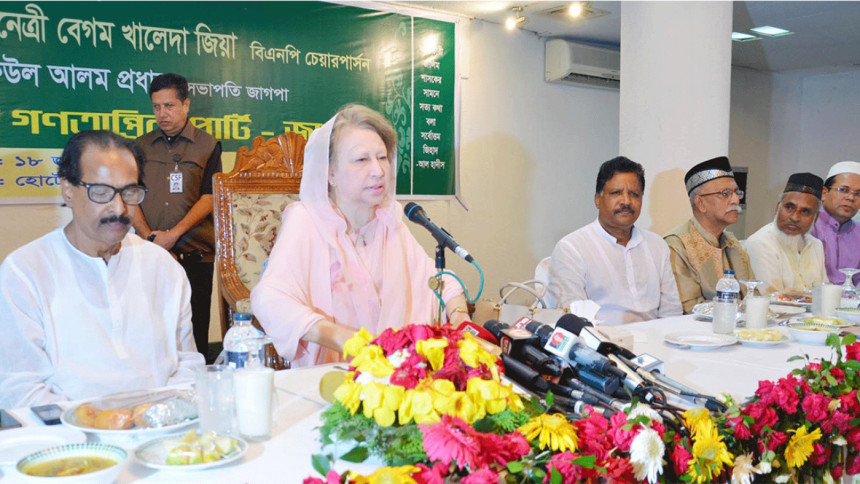 BNP Chairperson Khaleda Zia today alleged the law enforcers are getting people killed in the name of crossfire in an attempt to hide the fact that government is linked with secret killings.
"Though a few are being arrested in connection with the secret killings, they are being killed in the name of crossfire as the government fears that its involvement in the attacks will come to light if they are alive," she said while addressing an iftar programme.
The programme was organised by Jatiya Ganotantrik Party, a component in the BNP-led 20-party alliance, at a city hotel.
In her brief speech, Khaleda said the main objective of the country's Liberation War – democracy, justice, equal rights and security – are absent in the country.
She also alleged that those who are ruling the country presently are not people's representatives. "They do not have people's mandate."
Taking a swipe at the government for the arrests in the recent weeklong crackdown, Khaleda said although there is a court order banning arrest without any warrant and in plainclothes during the night, law enforcers are not paying any heed to this.