'Criminal' killed in 'gunfight' with Rab in Tongi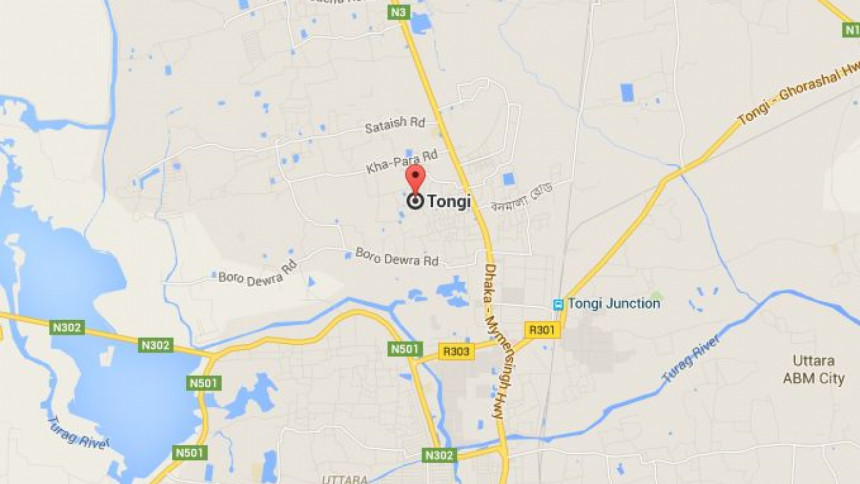 An alleged criminal was killed in a "gunfight" with the members of Rapid Action Battalion (Rab) in Tongi river port area of Gazipur early today.
The deceased Delwar Hossain Delu, 35, was accused of several cases including murder, said Najmul Hasan Razib, operation officer of Rab-1.
Two Rab members -- Nayek Nasiruddin and Constable Hafizur Rahman -- were injured during the reported gunfight, Najmul Hasan also said.
On information, a patrol team of Rab from Uttara of the capital rushed to Tongi river port area to arrest some suspected criminals.
Sensing presence of Rab members, the alleged criminals opened fire triggering a "gunfight" between them, the Rab official added.
Later, Delu's body was found wounded and rushed to local health complex where the doctors declared him dead, he further said.
The elite force recovered a firearm and bullets from the spot.