Cox's Bazar-Teknaf highway waist-deep under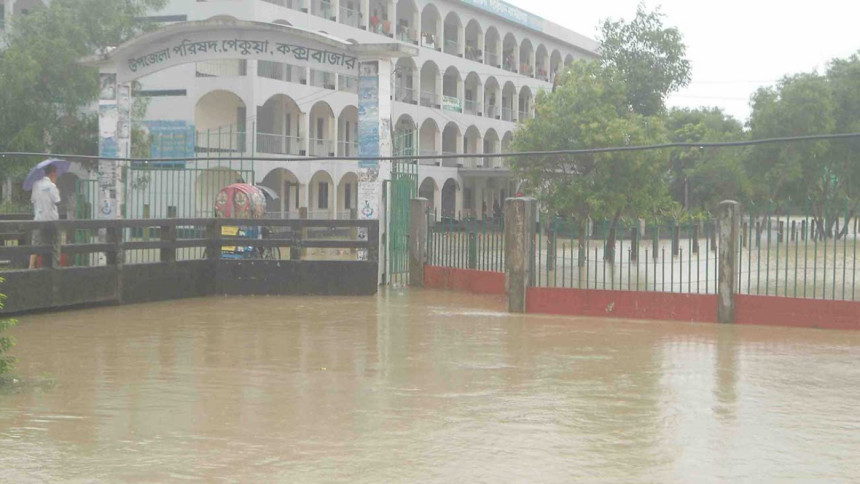 After days of incessant rain, the much important highway connecting Cox's Bazar to Teknaf is now under waist-deep water and closed for faring.
The 87km highway has been closed since 2:00pm yesterday as there is upto four feet underwater at some points, reports our Cox's Bazar correspondent.
Anupam Saha, acting deputy commissioner of the district, has endorsed the information and added that vehicles are currently using Cox's Bazar-Teknaf marine drive road as alternative.
Thousands of commuters have been left to suffer.
Hundreds of thousands of houses are already under water in the flood throughout the district that has been triggered by this monsoon's rain.