Cops nab 16 medical test protesters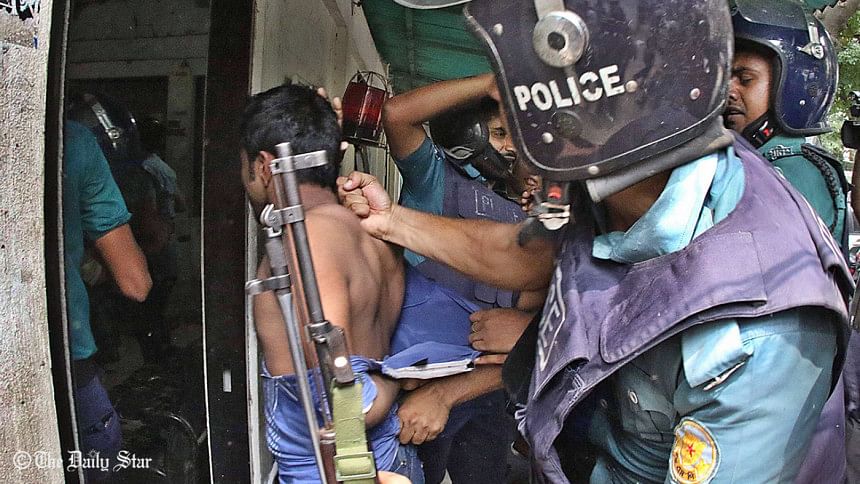 - 16 of a political student front 'beat up'
- New programme calls for march to Dhaka
- Writ filed again in this regard
Police today allegedly detained 16 of the agitators who were demanding retake of admission test for entry into medical colleges on the 12th day of their agitation.
While trying to disperse the demonstrators, police also beat up "a large number" of the agitators inside Shahbagh Police Station, according to the agitators.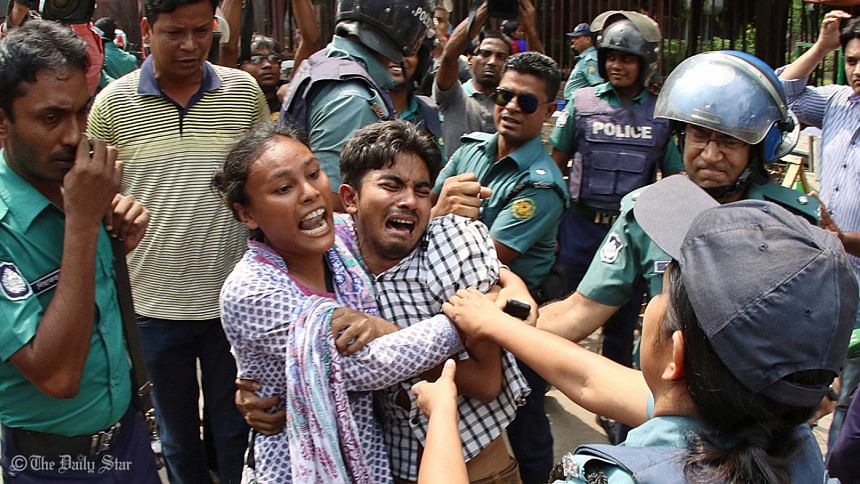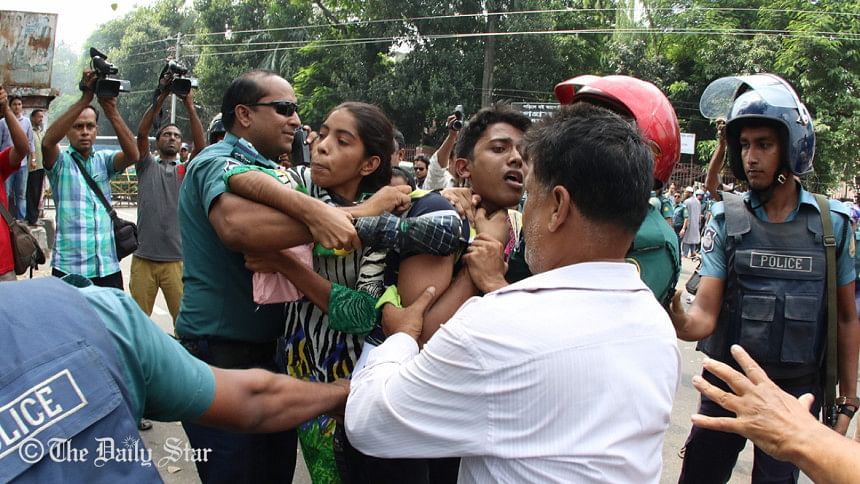 Abdul Baten, deputy commissioner of Ramna zone of police, however said police had detained 10, not 16 as claimed by the agitators. "They have been taken to Ramna Police Station."
Asked about the allegations of torture on the demonstrators, he said cops were attacked by the students.
"We will take appropriate steps if any of the policemen did any excess."
Protesters claimed cops launched an unprovoked attack on their procession at Shahbagh around 11:45am and detained 16 students after a scuffle.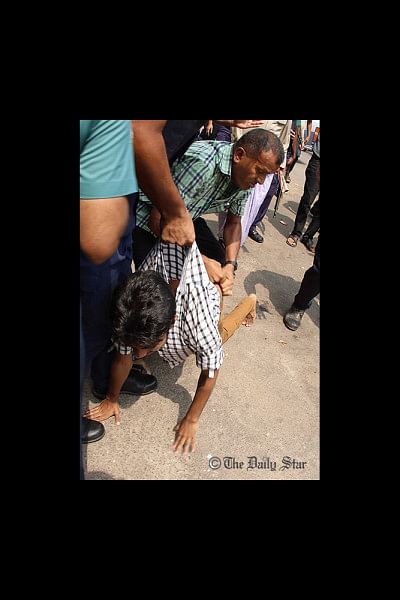 Later, a group of Samajtantrik Chhatra Front were hauled inside Shahbagh Police Station and beat up. Three of them were taken to Dhaka Medical College Hospital while 12 were being kept confined for questioning.
Meanwhile, Khaled Saifullah, a representative of the banner Chhatra Obhibhabok Oikko Forum, called for a "march to Dhaka" programme tomorrow in a press briefing afterwards.
These students have been agitating since September 19, a day after the medical admission tests were held, alleging that questions were widely leaked before the exams.
At the High Court, a Supreme Court lawyer moved a writ seeking the court's order to cancel the medical admission tests and a judicial inquiry into the question leak allegation.
Eunus Ali Akond submitted the petition praying to issue a rule in this regard and urged for a stay in the ongoing admission process in the medical and dental colleges.
He told The Daily Star the writ might go into hearing tomorrow.
Earlier on September 21, the High Court rejected a writ that sought scrapping of the medical and dental admission tests over the same accusation.