Constable Monir rewarded for saving kid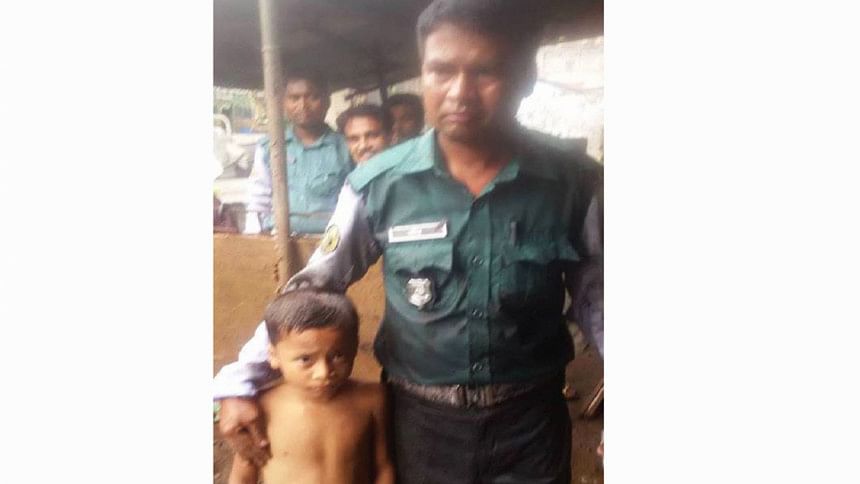 Chittagong Metropolitan Police (CMP) today rewarded Md Monir, a traffic constable who bravely rescued an eight-year-old schoolboy from drowning.
Monir dived in the 25-feet deep canal at Nimtala and rescued the boy on Sunday, reports our Chittagong correspondent.
In recognition of his heroic feat, CMP Commissioner Abdul Jalil Mandol handed over Tk 20,000 to the police constable this afternoon at the conference room of CMP.
"Monir has brightened the image of CMP as well as the police department," said the commissioner.
Praising Monir on behalf of the police department, the CMP boss said, "We want Monir's gallant example of self-sacrifice to inspire us all in the police department." 
After Monir received his reward, he described how he had rushed to the rescue out of his conscience, not tempted by any prize or rewards.
"I am Father of a son. Considering the boy like my son, I have rescued him," said Monir.
On Sunday morning, the class-two student, Sajjad Hossain fell into the deep canal at Nimtala after he slipped on a banana peel.
While the locals hesitated about taking any action, Monir arrived in the spot and immediately jumped into the canal without a second thought.