Common khutba for tomorrow's jumma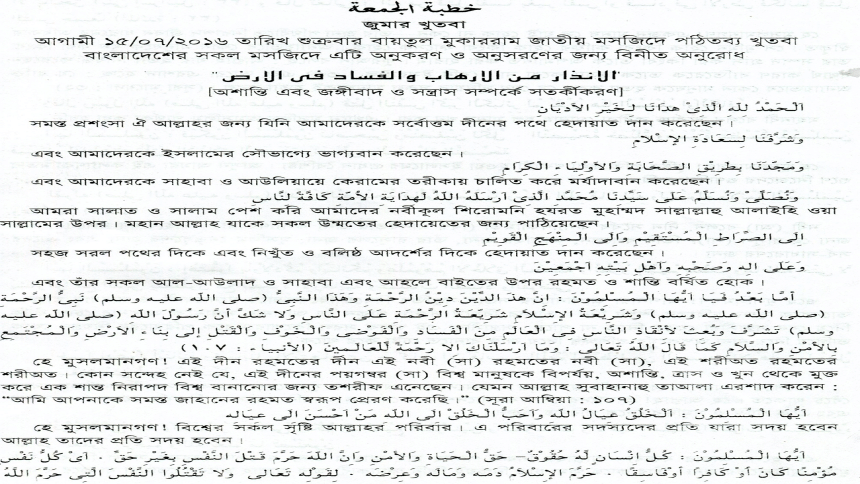 Bangladesh Islamic Foundation authorities today issued a circular requesting imams of all mosques across the country to recite a common khutba (sermon) during the jumma prayer tomorrow.
In a bid to create awareness among people against terrorism and militancy, the foundation issued the circular signed by its Deputy Director (public relations) Md Nizam Uddin.
"We have decided to recite the khutba during jumma prayer at the national mosque Baitul Mukarram tomorrow," the foundation's Director General Sahmim Md Afzal told The Daily Star Online.
Referring to the prevailing trend to establish Islam in the society, he said Islam does not support such type of terrorism and militancy.
"Killing people in the name of religion is totally inconsistent with Islam," the DG said.
In every jumma prayer, the imam recites two khutbas after the two rakat farz (mandatory) prayer.