IS claims credit for Bogra Shia mosque attack: SITE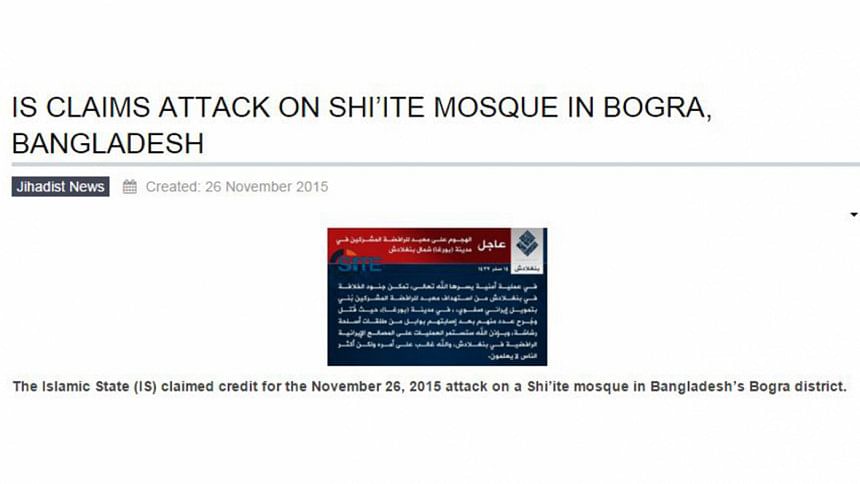 Islamic State (IS) has claimed responsibility for the attack on a Bogra Shia mosque last night that killed one and injured three, US-based SITE Intelligence group says.
"The Islamic State (IS) claimed credit for the November 26, 2015 attack on a Shi'ite mosque in Bangladesh's Bogra district," the group reports today.
SITE Intelligence Group, a for-profit Maryland-based company that tracks online activity of White supremacist and jihadi organisations, had earlier said IS claimed the responsibility for Hossaini Dalan bomb attack and the murders of two foreign nationals in Bangladesh – Italian Cesare Tavella and Japanese Kunio Hoshi.
Nearly seven hours after the attack at Bogra Shia mosque, SITE tweeted around 3:00am Friday on the IS claim.
However, no other sources reported the IS claim.
The Bogra Shia mosques' managing committee President Abu Jafar said: "Those who are engaged in carrying out militant activities across the world and are also involved in anti-Shia activities might have links with this attack."